Brian O'Driscoll admits he was not fully focused for England match
Brian O'Driscoll admits his mind was not on rugby during Ireland's Six Nations defeat to England in Dublin.
Last Updated: 27/02/13 9:48am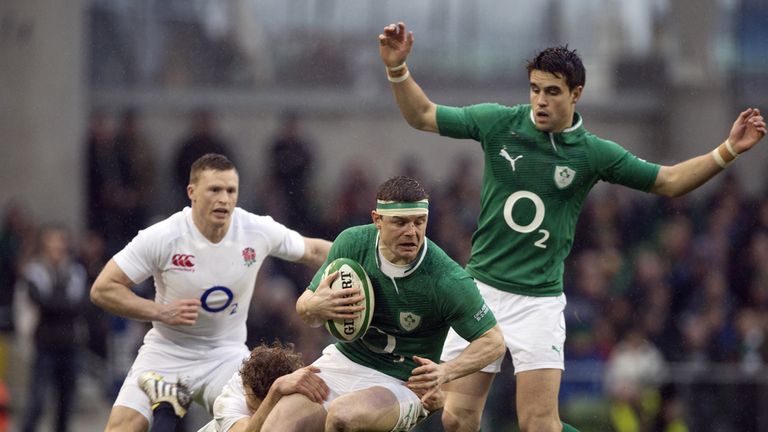 O'Driscoll's wife gave birth to their daughter on the morning of the match, and the Ireland legend admitted he was not fully focused on the England clash which the current Six Nations leaders won 12-6.
"I don't even remember a lot of the game and I was in my own world for much of the time," O'Driscoll told the Telegraph.
"It was the sort of match that needed a bit of leadership from me but which I wasn't quite able to deliver as I usually would have hoped to have done. It was all quite bizarre.
"I didn't make any great errors but I didn't add a huge amount either. It was a day of extremes.
Perspective
"I was playing a game of that importance and yet, in an instant, my whole perspective had changed. This most wonderful thing had happened. Everything else paled into insignificance."
O'Driscoll is hoping to finish the season on a high by going on his fourth Lions tour. The centre played against Australia on the 2001 tour where he was arguably the best on show, scoring a memorable try in the first Test victory in Brisbane.
'Waltzing O'Driscoll' became the Lions fans' anthem for the remainder of the series which Australia went on to win 2-1.
And O'Driscoll admits he would love to go Down Under again.
"We need to win this one. I'd love to go but I take nothing for granted. We need to get ourselves sorted in Ireland, if we want to get the numbers on the trip that we might have hoped for," he said.