RFU confirm new schools to join All Schools programme in order to boost numbers
The RFU confirmed that 100 new schools will join All Schools, its programme to get more state schools to play rugby.
Last Updated: 15/07/13 4:49pm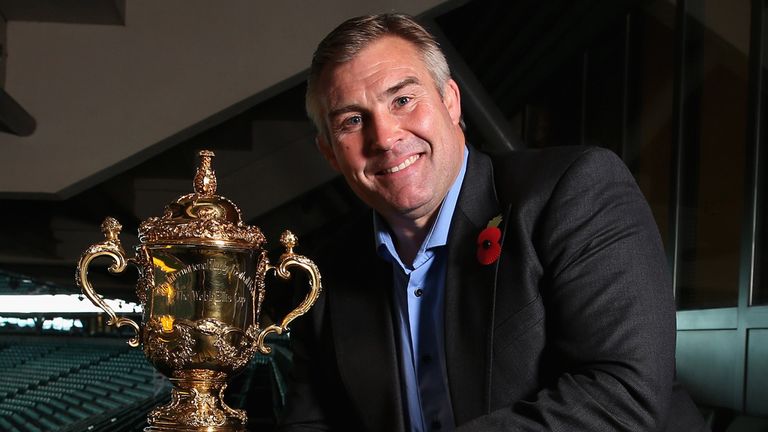 The Rugby Football Union (RFU) today confirmed that from September, 100 new schools will join All Schools, its programme to help more secondary state school children play rugby.
This gives All Schools national representation with over 200 schools now participating in total.
All Schools was launched by the RFU in partnership with the Rugby Football Foundation in 2012, with the aim to take rugby to 400 state secondary schools by 2015 and to 750 by 2019 as part of the RFU's Rugby World Cup 2015 legacy plans.
Schools that are new to rugby are identified in regional clusters and supported over three years with a tailored programme to meet its individual needs, including links to a local club. By establishing relationships with rugby clubs, it will help the school and club to retain more players and grow the game.
Investment
All Schools will cost £10million to implement, with the money to be raised through RFU investment, sponsorship and fundraising. The RFU has made an initial commitment of £2million and a fundraising campaign has been launched, which will include a range of events and activities, with high-profile supporters such as Jason Leonard, Andi Peters and Maggie Alphonsi.
Prince Harry is Patron of All Schools and Canterbury is the Official Partner and, during next season, both will deliver activity to encourage more young people to play rugby.
Maggie Alphonsi MBE, England Women's Flanker commented: "All Schools is an important programme as it takes rugby into schools and gives every young person the opportunity to get involved.
"I found rugby at school and it has changed my life in so many ways and I would love for more young people to be given the same opportunities rugby has given me."
Steve Grainger, Rugby Development Director of the RFU said: "We launched All Schools to take rugby to people and places that might not otherwise have experienced the game.
"We believe rugby has the power to make school life happier and healthier, reducing anti-social behaviour, enhancing learning and increasing self-esteem for students. We are committed to creating a positive legacy for students through rugby and its core values."
Passionate
From September, the 100 new schools will attend one of a number of Canterbury kit design workshops across the UK, where they will learn about the game's core values, and will design their team's rugby shirt. These individual designs will then be manufactured by Canterbury and presented to the school.
CEO of Canterbury, Chris Stephenson commented: "We're passionate about working together with the RFU to bring rugby to All Schools and are looking forward to supporting these new schools by providing kit and the unique opportunity to design their own team shirt.
"It's been fantastic to see the impact rugby has had on the students taking part over the last year and encouraging that the schools are building such strong club links."
To deliver this step change in the number of young people taking up the game, the schools are provided with a package of resource that helps it to start and sustain playing rugby, including kit and equipment, as well as coaching and young leaders training.
The hands-on coaching support deployed in schools plays a major part in forming the foundations from which the school will become a sustainable rugby playing school after three years.