Parasite causing trouble with pitch at Murrayfield
The Scottish Rugby Union has called in pitch specialists after discovering a parasite living in the Murrayfield pitch.
Last Updated: 06/11/13 11:48am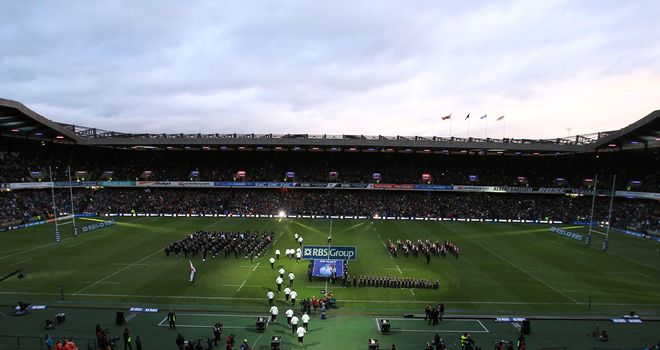 The naturally-occurring nematodes are known to damage the grass root structure but ground staff are feverishly working on a remedy ahead of Saturday's autumn international clash with Japan.
Officials have stressed there is no doubt about the game going ahead despite fears the impact of scrummaging on it could cause more damage to the surface.
SRU director of management services Mark Laidlaw said: "A soil examination in September revealed an excessive build-up of nematodes which have caused significant root damage.
"The result is a shallow and weakened root network and, though it continues to perform well in play, it can weaken under the significant pressure exerted by scrums.
"We've worked with some of the leading experts in this area to examine and treat one of the best surfaces in world rugby using natural remedies, including the spraying of garlic, but it takes a number of weeks to eradicate the problem and then to recover root strength.
"The ground staff will continue their efforts to develop and consolidate the root structure, and hope to return the pitch to the standard we all expect to see at the national stadium."