Six Nations: Graham Rowntree rallies 'hurting' England ahead of Calcutta Cup
Graham Rowntree feels this weekend would be the ideal time for England to shed their 'plucky losers' tag.
Last Updated: 04/02/14 4:28pm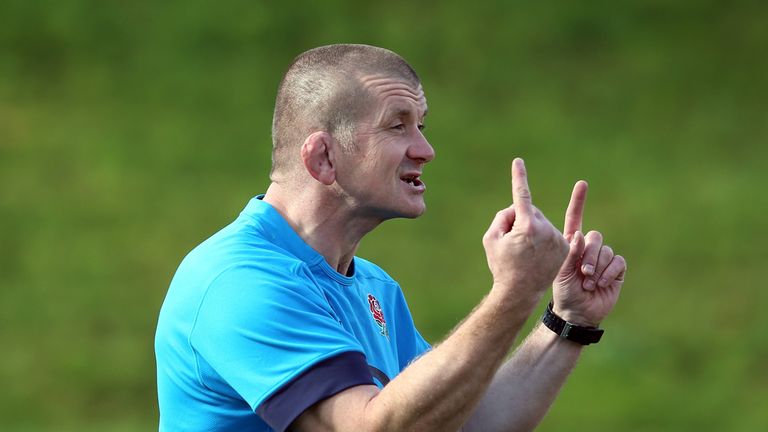 England staged courageous fightbacks in their last two matches, only to go down to New Zealand and France in agonising fashion.
Last weekend's defeat in Paris means they head to Murrayfield for Saturday's Six Nations clash knowing defeat would all-but end their hopes of winning the title for the first time since 2011.
Rowntree, England's forwards coach, said: "We don't want to be the plucky losers. In the last two games now we've lost in similar circumstances and it can't happen again.
"It was a very down dressing room in Paris and rightly so, but it's our job as coaches to get the players back up very quickly because we have another big challenge this week.
"I was delighted with our intensity in our breakdown work and our carrying. Our game involvement was also better than it's ever been.
"But we can't get away from the fact we've lost a game we should have won and that's still hurting.
"Scotland will be fed up themselves after losing to Ireland and will be waiting for us at Murrayfield. We've had a good look at that game and they'll fancy their chances against us."
Penalties
Rowntree is also targeting an improved performance in the scrum against the Scots after some disappointments against France.
"The six points conceded in the scrums is not good enough," he added. "We have to address that, and that's up to me. We have to address what we can do ourselves without considering what the referee perceives.
"I've been looking at that a lot since the weekend. I can't have that. You just can't give those penalties away.
"You look at the things we can control. We have a duty as players and coaches to show the referees good pictures and be proactive.
"So we've looked at what we can do better in terms of our bindings and set-up."