All Blacks hooker Keven Mealamu set to take break away from rugby
All Blacks hooker Keven Mealamu will be taking an extended break from the pitch after an impressive 2012.
Last Updated: 06/12/12 10:08am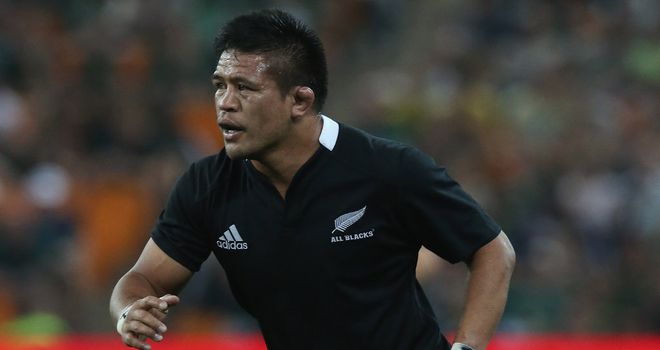 The 33-year-old will miss the first three matches of the Super Rugby season for the Blues in order to spend time with his family.
Mealamu, who will take the break after a hectic 2012 schedule, will then return to play the Waratahs in Sydney.
"It's a total break away from the routines of the game so that I can enjoy some downtime and chill out with my family before getting back into it in a few months' time," Mealamu told the club's official site.
The 102-Test veteran has asked not to be the 2013 captain as a result of his interim withdrawal.
"I have asked JK (Sir John Kirwan) to not appoint me as captain for the Blues in 2013 recognising that he and the team will want the skipper to lead from the start of the season," Mealamu said.
"I am very grateful for the way JK has approached these matters to allow me to have this break."
Coach Kirwan said he understood Mealamu's choice and need for a break, empowering his decision.
"Keven is hugely respected as a man and a player who gives so much to rugby and he has no doubt earned this right," he added. "We will however, be very pleased to see him back in the Blues No 2 jersey in March."