The Hurricanes to face the Stormers at Palmerston North in Manawatu
The Hurricanes are set for a return to Palmerston North as they take on the Stormers at the FMG stadium in 2013.
Last Updated: 14/12/12 11:27am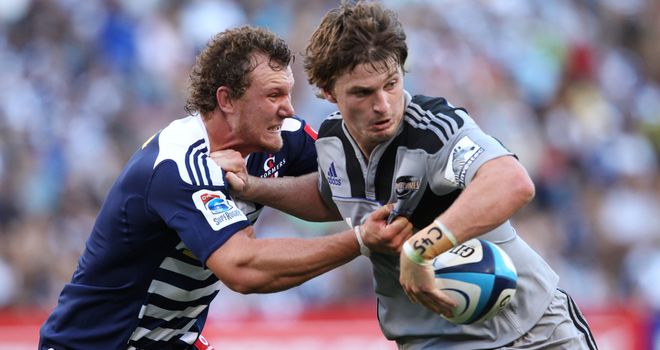 After prolonged negotiations the Super Rugby match was confirmed by CEO James Te Puni and Manawatu Rugby CEO John Knowles. The game will kick off at 7.35pm on Friday 26 April.
Since last playing at the stadium in 2010, the Hurricanes have been looking forward to a return to the Manatawu venue.
"Manawatu is an important part of the Hurricanes region. It has been home for many past and present Hurricanes, with the latest edition in Cullum Gibbons who is part of the Hurricanes wider training group," Te Puni told the team's official website.
"This will be a fantastic match. The Stormers were our round one opponent in 2012 and it was a tough encounter over in Cape Town. On home turf, the team will be looking forward to the re-match and I'm sure the Manatawu fans will be right behind them."
Palmerston North is a special place for the Wellington-based Hurricanes - the venue played host to their very first Super Rugby match, against the Blues.
Assistant coach Alama Ieremia, who scored a try in that match, added: "It is a great place and we have fantastic fans up there. These regional games are very special to the team and are a highlight on the team's calendar each year. Here's hoping we can put in a performance our Palmy fans can be proud of."