Super Rugby: Tournament set to be expanded to 18 teams
The Super Rugby competition is set to be expanded to 18 teams from 2016 under a proposed new structure.
Last Updated: 01/05/14 7:46am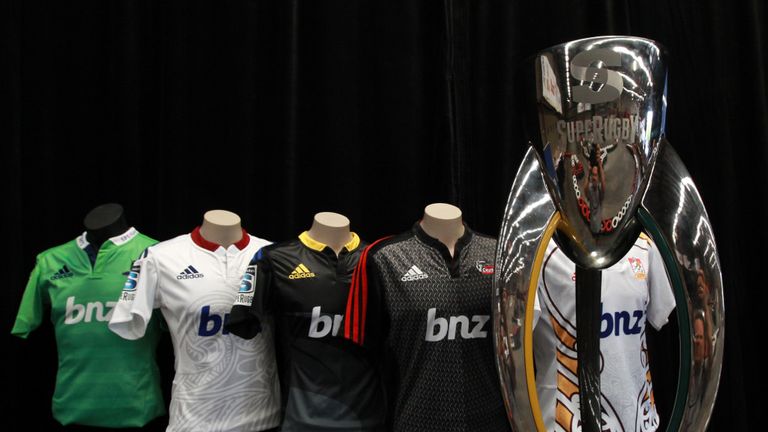 Officials in charge of the Australian and New Zealand unions have put forward the proposals, which would see a sixth South African side added to the current 15-team tournament along with a side from Argentina and an 18th team possibly from Asia or the United States.
New Zealand Rugby chief executive Steve Tew revealed the plan was to divide the competition into two regional groups, with two conferences in each.
The Australia and New Zealand national conferences would each continue with their existing five teams, while South Africa would host two conferences, with the five existing clubs joined by the Southern Kings and the two new teams from outside of the SANZAR nations.
The two Africa conferences would each contain three South African and one foreign team and would alternate matches against the Australasian conferences each season.
The play-off series would involve eight teams - all four conference winners, then the next three highest-ranked teams in the Australasia group and the next highest team in the South Africa region.
"This is the best option to evolve what is already a fantastic competition," Tew said.
"We needed a platform that ensured our best players could continue to perform at their peak. Equally keeping South Africa in the regular competition was an important part of what makes Super Rugby. We believe we have got the balance right."
Tew said the new structure had been approved and confirmed by all SANZAR nations and Argentina.
He also revealed that discussions over the 18th team were already underway with "credible" potential bidders for the franchise.
"There's interest on the west coast of America, there's interest in Singapore, Hong Kong, Japan," he said.