Ashton a doubt for England
England manager Martin Johnson will take no risks over injury doubt Chris Ashton in Saturday's clash with Wales.
Last Updated: 13/08/11 1:23pm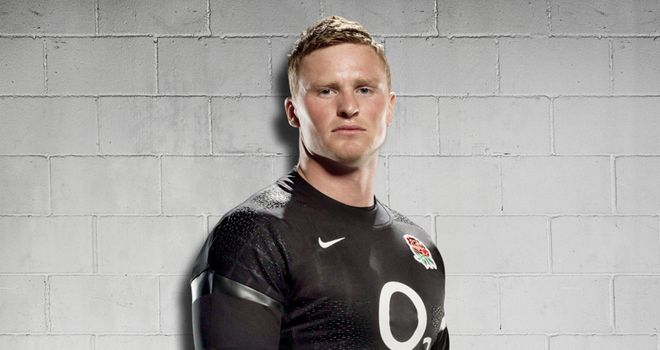 England manager Martin Johnson will take no risks over injury doubt Chris Ashton in Saturday's World Cup warm-up international against Wales.
Ashton is still feeling the effects of the rolled ankle he suffered in training on Thursday and will undergo a fitness test in Cardiff prior to the game.
Johnson remains hopeful that the Northampton winger will be available to start at the Millennium Stadium alongside Ben Foden and Mark Cueto in England's first-choice back three.
Sore
But given the proximity of the World Cup - England's opening game against Argentina is on September 10 - Johnson will not take any chances.
"He's a bit sore so we'll see how he is tomorrow. Hopefully he will play," said Johnson.
"I safely say 'yes', we would be more careful (given the World Cup is looming). We want guys to play and we are hopeful he will play.
"If not, we've got Matt Banahan on the bench and we've brought Delon (Armitage) too, so we will make a call about who will play if Chris can't."
Ashton, who underwent knee surgery in the summer, sat out England's 23-19 victory over Wales last weekend as part of Johnson's squad rotation plans.
It looks increasingly like the Northampton wing will be sidelined again - much to Ashton's own frustration.
"It is a long time - especially when your last game was the Heineken Cup final," said Ashton.
"To lose a game like that, especially the way it happened, and to then have such a long time off is annoying because it does stay in the back of your head.
"Games like that always linger so it is important in your next game to get a win, play well and put that confidence back in yourself.
Featured
"It was hard to watch that game last week and watching the lads do well, you want to part of it. I am sick of doing fitness work. I just want to play."
Johnson will name his final 30-man World Cup squad on August 22 and the make-up of his travelling party is beginning to crystallise.
If Ashton is fit, England will have used 28 starters in their two warm-up Tests against Wales, although not all will be certain of a place on the plane to New Zealand.
Prop Andrew Sheridan and scrum-half Ben Youngs will not have featured as they recover from summer surgery but both appear certain to be included in the final squad.
Lee Mears, on the bench again this weekend, is set to travel as England's third-choice hooker.