Kellock: Work to do
Alastair Kellock was disappointed with some aspects of Scotland's performance in their 34-24 win over Romania.
Last Updated: 10/09/11 1:22pm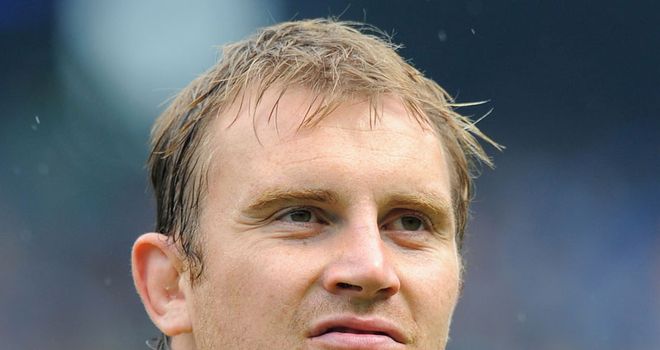 Scotland captain Alastair Kellock admitted he was disappointed with some aspects of his side's performance in their 34-24 victory over Romania.
Despite having made a fast start with tries through Mike Blair and Joe Ansbro, Scotland allowed the minnows back into the game and with 14 minutes left they were in danger of a shock defeat.
The Oaks had led 24-21 but Chris Paterson levelled the scores with the last of his 14 points from the boot before Simon Danielli spared their blushes with two late tries.
And Kellock knows Scotland have work to do if they are to make it into the knockout stages.
"To be honest I was disappointed with certain aspects of our game but we got the win, we got the bonus point," said Kellock.
"Our finishing at time was outstanding while our big ball carriers did brilliantly well.
Tough
"We have got an awful lot to work on, though, but we will get there definitely."
Kellock believes the Scot will have to cut their error count, while getting the basics right.
"We had to come back," he said. "We were in a tough situation with about 10-15 minutes to go but credit to us that we dug it out.
"We made a lot of errors in that middle 40 - and they are errors we need to cut out if we are going to win games in this tournament.
"We dropped a lot of ball, we made a couple of errors with the restarts that we can't afford to do. So simple things but simple things are generally easy to fix."
Dark
Prop Allan Jacobsen believes the unconvincing display might spark Scotland into action.
"I feel pretty dark, a bit like we lost," the Edinburgh loosehead said. "But we got a bonus-point win, so I suppose I should be a bit happier.
"All credit to Romania, it was a tough match and there was a point when it could have gone either way.
"But we knuckled down and got a couple of tries and ended up getting a bonus point, so it's not all doom and gloom.
"It might be a good shock to the system for us and there's a few things we'll definitely have to tighten up before we play Georgia on Wednesday."