Meteoric rise for Priestland
New Wales star Rhys Priestland has admitted that he expected his rugby career to peter out when he was in his late teens.
Last Updated: 20/09/11 10:18pm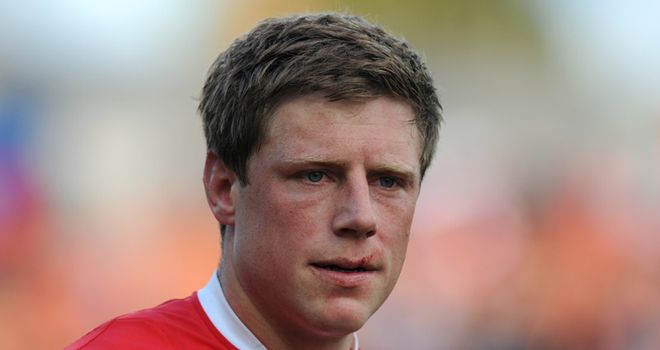 New Wales star Rhys Priestland has admitted that he expected his rugby career to peter out when he was in his late teens.
The 24-year-old fly-half has become Warren Gatland's first choice fly-half after starting the year as arguably fourth in line at No. 10 behind Stephen Jones, James Hook and Dan Biggar.
Priestland made his international debut during the RBS Six Nations in February and has gone on to win five more caps since, including two starts in Wales' opening two World Cup fixtures.
But the Scarlets player says he did not expect to even become a professional player when he enrolled to study economics at Bristol University.
"I went off to Bristol University to study economics and I didn't think rugby would happen,'' he said.
"But I got called into the Scarlets academy, and they offered me a 12-month contract. I was 18 or so at the time.
Commitments
"I did a year in Bristol, but because of my rugby commitments I moved to Cardiff, and then, when there were even more commitments, I moved to Swansea.
"I did complete the course and obtained a 2:2. I only attended a handful of lectures, so it was quite hard work, but my parents and grandparents would never let me drop out.
"I wanted to be a banker in London, but I've spoken to a few of the boys who were on my university course and they say how tough the hours are.
"I am lucky things have worked out in rugby because it's something I enjoy doing. Most men my age would love to be doing it.
"If it hadn't worked out, I don't know what I would be doing - working in a bank somewhere, perhaps.''
Priestland's two second-half penalties against Samoa on Sunday wiped out a worrying interval deficit for Wales, who knew their World Cup campaign would have been in dire straits had the Pacific Islanders prevailed.
Practice
He took over goal-kicking duties from an injured James Hook during the Samoa game, and after booting Wales into a 12-10 lead, Shane Williams' 55th Test match try finished the job off.
"I keep telling myself not to change anything I've been doing in practice,'' Priestland added.
"All these kickers in the World Cup have been practising for hours on end, and it comes down to two or three kicks in the game. I try not to put too much pressure on myself and I try to focus on the basics.
"The only reason I play rugby is because I really enjoy it.
"I started playing for the Scarlets because I enjoy the game, and it was a surprise for me to be called up to the Six Nations squad. I was really chuffed with that.''