Robson: Players need longer
Scotland team doctor James Robson claims it is too much to play two World Cup fixtures in the space of a few days.
Last Updated: 23/09/11 6:08am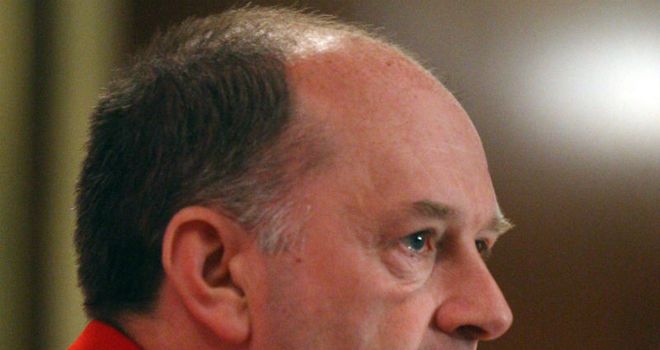 Scotland team doctor James Robson has criticised the World Cup schedule, claiming it is too much to play two World Cup fixtures in the space of a few days.
The issue of short turnaround has been brought into the spotlight after Eliota Fuimaono-Sapolu expressed his displeasure on Twitter that Samoa were forced to play a crunch game against Wales so soon after their opening match with Namibia.
Scotland themselves had to play their games against Romania and Georgia in the space of five days, with Robson saying: "From my point of view, from a medical point of view, I would prefer that we didn't have a four-day turnaround.
"We've done one and I know that the guys that played in both those games, for a day or two, really couldn't do anything.
"We've often argued what is the optimum time to play a Test match and then return for training and we find the players are not able to train adequately for about three to four days.
Examine
"To my mind, and certainly it would appear to many people's minds, trying to actually play one international and then four days' later play another international is almost an impossible task."
Robson believes it is less of a challenge for the leading nations, due to the depth of their squads and their preparation for such an event.
But he expects the duration between fixtures to be a topic of conversation at the International Rugby Board's medical conference in London in November.
Robson added: "I'm not saying we have the answers and what we're doing is wrong but I think we do have to examine it again after this World Cup and it will be interesting to see if there is any correlation between injuries in particular games with short turnarounds, for instance."
Despite two bruising encounters thus far and two to come, Scotland have to date enjoyed a World Cup relatively free of injury.
Hooker Scott Lawson suffered a calf problem, but he is now back in full training.
Robson added: "Yes we've had the bumps and bruises that you would associate with Test-match rugby but, touch wood, no nasty injuries that have kept anybody out for more than a couple of days."