Tuilagi: I let Johnno down
England centre Manu Tuilagi has vowed to do his talking on the pitch in the future.
Last Updated: 16/10/11 11:06am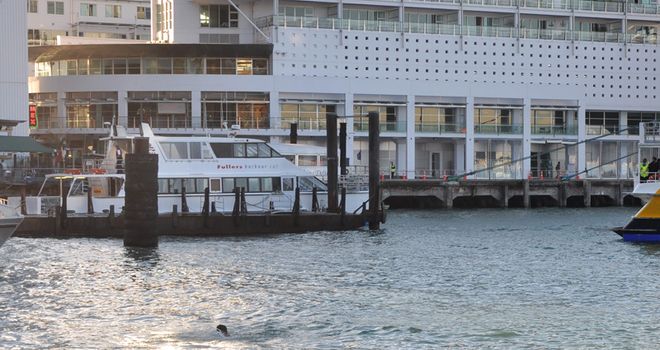 England centre Manu Tuilagi has vowed to do his talking on the pitch after he made the headlines for the wrong reasons at the World Cup.
Despite some impressive match-day displays, it turned out to be an expensive tournament for Tuilagi.
The 20-year-old was fined for wearing a branded gum shield before having to shell out £3,000 for jumping from a ferry into the harbour in Auckland.
Tuilagi was warned by both the RFU and the police - and he could still face further sanctions as an investigation into player misconduct at the World Cup is investigated.
However Tuilagi is determined to get his head down and work hard for his club Leicester.
He told the Mail on Sunday: "It was such a stupid thing to do, wasn't it?
Disappointed
"I've let down my family, I've let down Martin Johnson (England manager) and I've let down the people of England. I didn't mean to offend anyone.
"I didn't kill anyone, I just took a swim. It was a lot worse because it was the day after losing to France and it was at the end of a tournament in which too much focus had been on what the players had been up to off the field.
"I thought I had a decent World Cup on the field but people will be talking about my swim more than my play and, for that reason, I am very disappointed with myself.
"It's only really since I've returned to England and left the World Cup bubble that I've realised people are not too happy with us because of how we played and how we behaved.
"I've already had a long, hard think about how I've conducted myself and, of course, all my brothers have been talking to me, too. I'm going to have to learn quickly but I will.
"And from now on, I want most of my talking to be done on the rugby pitch."