England heading on the road?
The organisers of the 2015 Rugby World Cup are in talks over the possibility of England playing one of their games away from Twickenham.
Last Updated: 17/09/12 10:40pm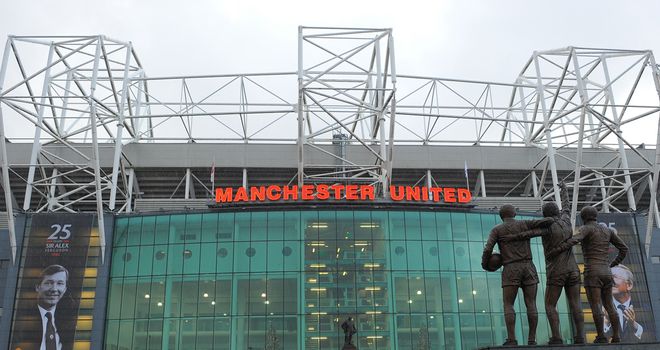 England could be set to play one of their group games in the 2015 World Cup away from Twickenham.
The organisers of the tournament are in discussions with the Rugby Football Union over the possibility of taking England on the road in order to help boost participation in the sport across the country.
It could be that one of England's warm-up fixtures, or even one in the group stages, is held at a large football ground in the north such as Old Trafford.
The organising committee, England Rugby 2015 (ER 2015) are determined to take the event across Britain and have already confirmed that a number of matches will be played at the Millennium Stadium in Cardiff.
"Those are options that are under consideration and are being discussed with the RFU," ER 2015 chairman Andy Cosslett told a press conference at Twickenham.
Tremendous appetite
"There is a tremendous appetite for making sure this world cup gets to as many corners of the country as we can take it.
"Taking it out of the traditional rugby strongholds, where we are fighting the battle against Premier League football teams, is a priority.
"The RFU are very supportive of that. We haven't come to a final conclusion yet, but I think you will find there are a fair few northerners (at the RFU) like (England head coach) Stuart Lancaster and (chief executive) Ian Ritchie so I am sure that we can do the right thing."
England have played two internationals at Old Trafford before - in 2009 against Argentina and 12 years earlier when they took on New Zealand in Sir Clive Woodward's second game in charge.
Next month a 20-strong long list of potential stadia will be whittled down to between 10 and 12 for the event.
Only two rugby club grounds - Leicester's Welford Road and Gloucester's Kingsholm Stadium - were included in the original bid for the competition due to the low capacity of other top-flight rugby venues.
ER 2015 chief operating officer Ross Young tried to play down fears that traditional heartlands were being overlooked, but conceded that any stadium used must be able to help deliver the body's target of raising £100million.
He said: "There is always a desire to include at least one rugby club, but it all has got to fit properly.
"You have to put the right games in the right venues."