Stuart Lancaster facing up to 'tough' group at Rugby Union World Cup
Coach Stuart Lancaster admits England have been drawn in a "tough" group at the 2015 Rugby Union World Cup.
Last Updated: 03/12/12 7:17pm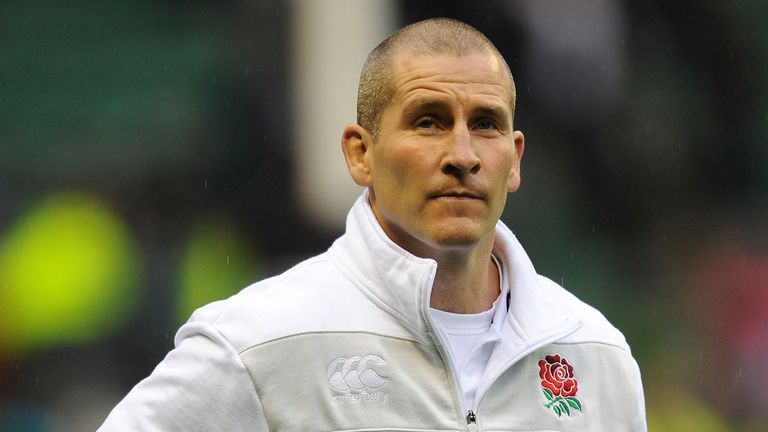 England have been drawn in the Group of Death, Pool A, along with Australia and Wales, with only two going through to the quarter-finals, and two more as yet unnamed teams will join them, with Fiji likely to be one.
"It's a tough pool," Lancaster said. "I guess it is fate that Wales and England would be put together.
"To get through the pool, you will need to be consistent. Wales, I've got a huge amount of respect for what they've done recently.
"To win the Rugby World Cup you have to win big games. We will look forward to it, it is unbelievably exciting.
"Australia have just beaten us and are an incredibly competitive nation."
Skipper Chris Robshaw added: "It's going to be tough isn't it? But all the pools are. A lot of people have had been saying England and Wales have never been in the same pool together at a World Cup so you start to think 'here it comes'."
"We'll cross paths with Australia next autumn and we've got a couple of Six Nations (tournaments) with Wales."
On the possibility of Fiji taking the Oceania spot in the group, he added:
"They always raise their game for the World Cup, they've taken down a couple of big names.
"Obviously we can't confirm that until we know but we won't take whoever that is lightly."
Wales coach Warren Gatland says the team who do qualify from Pool A will be well set to go all the way: "Our experience of 2011 is that if you come out of a tough group, it sets you up for the quarter-finals and semi-finals. The tougher the group, the better."
Wales captain Sam Warburton told Sky Sports News: "We had a group of death in the last World Cup so we are used to the situation.
"It's a fascinating pool. Wales against Australia has always been a good game.
"As for England v Wales, there is enough rivalry there without it being the World Cup.
"From a players' point of view we are guaranteed to play in front of a packed house against England which is really exciting."