Wales want to host RWC 2015 match with England at Millennium Stadium
The Welsh Rugby Union want Wales to play England at the Millennium Stadium in their 2015 World Cup showdown.
Last Updated: 04/12/12 2:24pm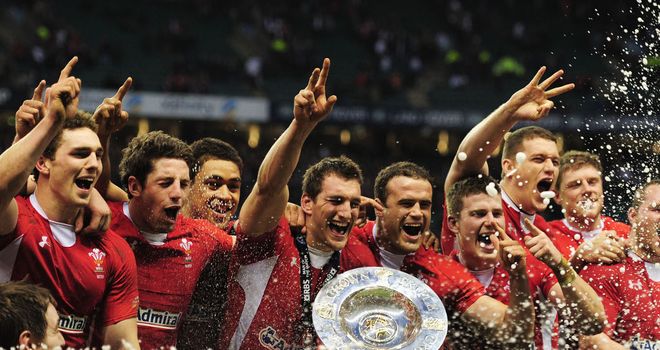 England and Wales were drawn together with Australia and two as yet unnamed teams in Pool A, already labelled the Group of Death.
The Millennium Stadium was included in England's original bid document and could be used for the tournament and the Welsh say they want to play host to the actual tournament hosts.
And tournament organisers England Rugby 2015 have refused to rule out the possibility that England will have to go to Cardiff to play the match.
WRU chief executive Roger Lewis said: "It is very important to remember that Wales was included in the England's bid for matches in the Millennium Stadium.
"What was pencilled in (for the Millennium Stadium) was eight games and the Welsh government and Cardiff city council would provide financial support to the tune of £1.4m.
"The UK treasury supported the under-writing of the competition and of course Wales is still part of the United Kingdom.
"We would be very welcoming hosts. The discussions will now begin. I think they (England) would embrace the opportunity to play in the finest rugby stadium in the world.
"I think everything must be up for discussion because it is the finest rugby stadium in the world."
Organisers ER2015 will spend the next three months deciding which matches will be played at which stadia.
ER2015 chief executive Debbie Jevans said: "Roger has invited us, which is very kind of him. I am not going to say one way or the other.
"At this point I am not ruling anything out an I am not ruling anything in. I understand where Roger is coming from. He is pushing for as many games as possible to be in Cardiff. I don't hold that against him.
"Now we know what the draw is we can go away and look at the appropriate venues for the appropriate matches."