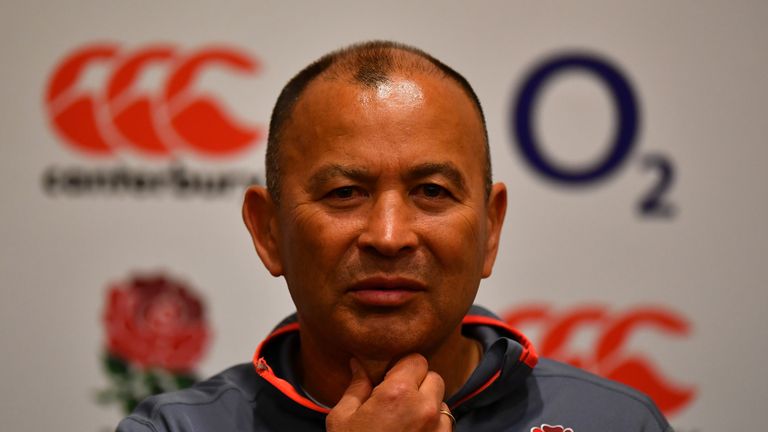 Head coach Eddie Jones says England players must become even hungrier if they are to win the World Cup.
England consolidated second spot in the world rankings and demonstrated an exciting depth of talent with a 2-0 series triumph in Argentina which Jones hopes will help them take the next step.
Despite being denied the services of up to 30 players through injury and British and Irish Lions calls, a youthful England followed up their 38-34 opening Test victory in San Juan with a more assured 35-25 success in Santa Fe to become only the second team to secure a series clean sweep in Argentina.
"Having 30 players out tests your depth," Jones said.
"The depth is good but at the World Cup you don't necessarily need your depth all the time. To me, it is a great lesson for us that we have to improve and improve rapidly.
"I think the younger players are not hungry enough. I think having had this experience here will make them hungry. I think England players need to be hungrier because they find it too easy.
"They play in the U20s, they become World Cup champions, they get a contract straight away. That doesn't happen in any other country in the world."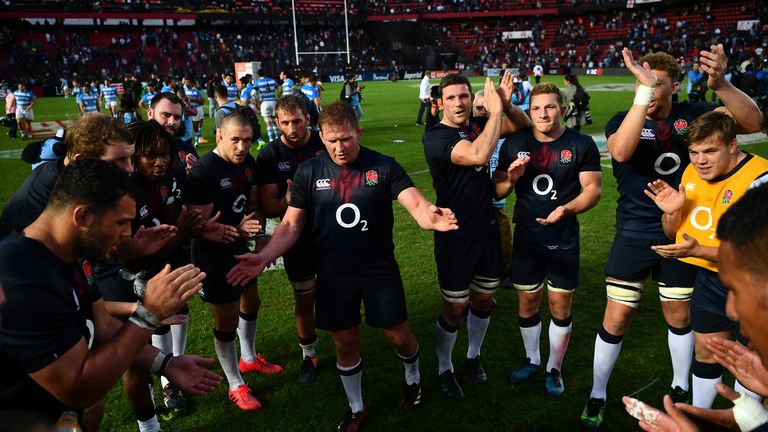 Although happy to achieve his aim of a 2-0 whitewash, Jones was far from satisfied with the performance of his new-look team.
Argentina have been on a downward spiral since reaching the 2015 World Cup semi-finals, but still pushed England all the way in both games, and Jones is hoping to open up a gap when the teams next meet in the opening game of the autumn international series. They are also drawn in the same pool in the 2019 World Cup.
"The biggest thing I have learnt on this tour is that to beat Argentina at the World Cup we are going to have to improve," Jones said.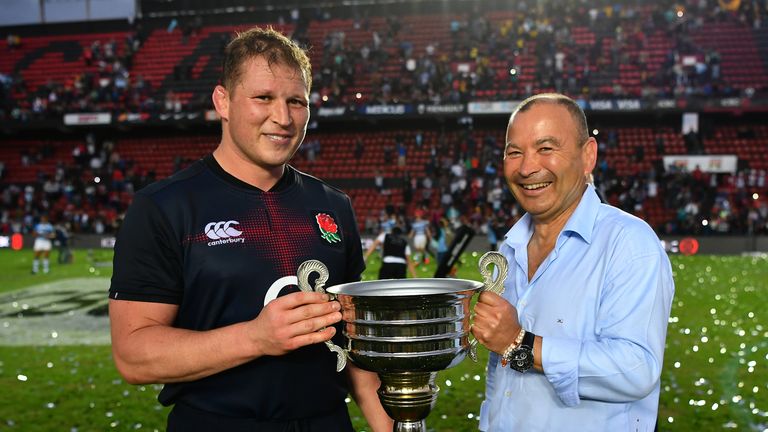 "To win at the World Cup, you need to be bullet-proof, and we're not bullet-proof at the moment.
"In various games, they have edged us in certain departments. In the first half, they had a set-piece advantage. We can't allow that to happen again. On Saturday we got out of it and the first game we got out of jail a bit. We are too close to Argentina. At the World Cup, we need a gap."
England have now returned to Buenos Aires to prepare for their return home and Jones will begin the next stage of his World Cup preparations before flying out to watch the Lions in their Test series in New Zealand.
"We will do a one-on-one interview with each player [on Monday]," Jones said. "We will give them a plan going forward of what they need to do. Then they have to go back and do it.
"There are some guys here with potential. Harry Williams has a lot to work on but he has done well, Ellis Genge has done well and the same thing with Charlie Ewels, who I think has been outstanding.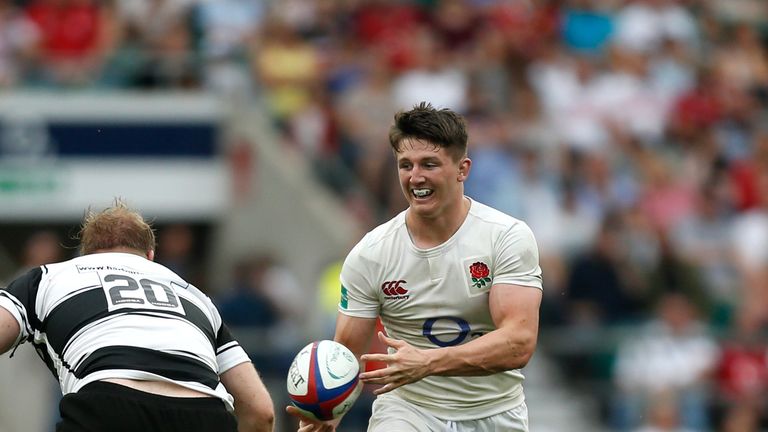 "Tom Curry and Sam Underhill have the potential to come through. We have probably found more. There are a few guys who haven't played, such as Nathan Earle and Harry Mallinder, who are guys we are going to watch very closely to see how they develop."
Several of the new faces could get more experience in the autumn internationals - against Argentina, Australia and Samoa - with Jones intending to rest a handful of his Lions players with an eye on the bigger picture.
"We have identified five or six normally first-string players who at this stage we wouldn't play in November," he said.
"We will look at this closely, have a chat to the player, chat to their clubs and they mightn't play for us.
"My job is not to win the November series 3-0 - it is to win the World Cup. If I pick a good enough team, we will still win 3-0 in November."