Foden driven by national pride
Ben Foden insists he is not motivated by financial reward in the wake of damning reports into England's World Cup fiasco.
Last Updated: 24/11/11 8:22am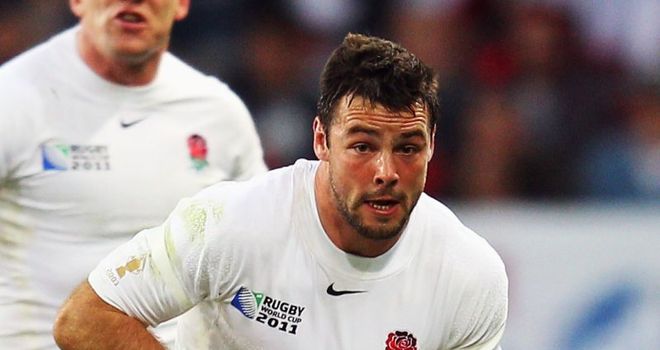 Ben Foden has insisted he is not motivated by financial reward following the leaking of damning reports into England's World Cup fiasco.
The reports, published in the Times on Wednesday, contain claims that members of the national squad were 'more focused on money rather than getting the rugby right'.
But Foden, while admitting that the promise of riches might be foremost in some players' minds, said he is driven only by the honour of playing for his country.
"For me it's all about playing for your country," the 26-year-old told Sky Sports News. "There's no prouder moment for me.
"As a kid growing up and watching England play and seeing the legends that have played in the shirt before, putting on a white shirt and running out at Twickenham or to play Australia or New Zealand, that's the honour for me.
"Some people are going to look at things in different ways but that's just people you can't really change that."
Damning indictment
The reports, which the RFU had hoped to keep secret from the public, paint a bleak picture of a divided and indisciplined squad obsessed with money.
That was also a damning indictment of Martin Johnson's management team, who all came in for fierce criticism with the exception of forwards coach Graham Rowntree.
One comment stated that some players felt the standard of coaching and match preparation was better with their Premiership clubs.
Rugby Players' Association chief executive Damian Hopley has demanded an investigation into who leaked the reports.
But Foden said that attention should now focus their content as England plan for the next four years in the build-up to the 2015 World Cup on home soil.
"Those reports were done so we could communicate back to the RFU on players' opinions and thoughts," he said.
"Hopefully it can be used positively and we'll see a few changes from it. The key part of the whole process is we learn from it and hopefully get better from the whole situation."