Robertson calls for reform
The Rugby Football Union needs to 'reform its ways' according to Sports Minister Hugh Robertson.
Last Updated: 24/11/11 8:20am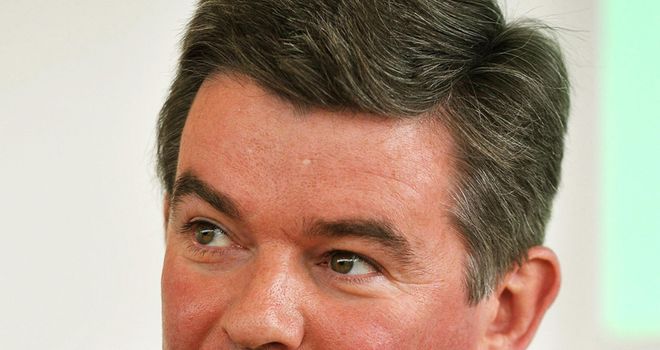 The Rugby Football Union needs to 'reform its ways' according to Sports Minister Hugh Robertson.
Robertson is the latest figure to weigh into the debate surrounding the leaking of devastating reports about England's catastrophic World Cup campaign.
The MP accused the RFU of being 'stuck in a different era' and said that the organisation needed to radically improve its management.
His comments come after three confidential reports into England's World Cup performance, compiled by the Rugby Football Union, the Rugby Players' Association and the Aviva Premiership clubs, were published in The Times newspaper on Wednesday.
The reports paint a damning picture of a divided and indisciplined squad, obsessed with money and with little faith in Martin Johnson's management team.
Robertson, speaking at the London Handball Cup - an official test event for the 2012 Olympic Games, said he was dismayed but not surprised at the revelations.
Surprise
"I think anybody who cares about rugby in this country can only be dismayed about what has happened at Twickenham and in New Zealand during the World Cup," he said.
"There is nothing that is a great surprise in this morning's revelations, people have been saying such things to me over the last few months.
"The important thing is the RFU use this an opportunity to reform the way rugby is run in this country to make sure the sport itself has a much better corporate governance structure around it and that they put in a much better high performance system which is going to deliver success at the very highest level and give the best chance possible of winning the Rugby World Cup in 2015.
"Sport in this country has quite a lot of governance which is stuck in a different era and in rugby's case, they have not really made the transition from the old amateur game to the professional game.
"It needs to be done if sport is going to be run properly and the elite end is going to achieve what is expected it to.
"The message to rugby is don't feel the whole world is against you and make use of the expertise which is elsewhere."