RFU 'tried to silence maid'
The RFU is facing fresh allegations it pressurised three England players to pay a chambermaid who claimed she had been harassed.
Last Updated: 25/11/11 1:57pm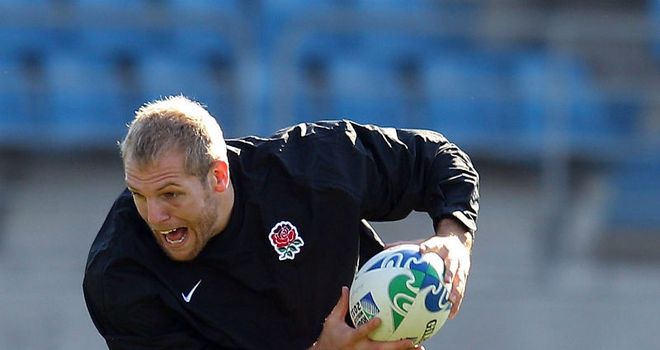 The RFU is facing fresh allegations it pressurised three England players to pay £14,350 to a chambermaid who had claimed she had been harassed.
According to The Times, James Haskell, Chris Ashton and Dylan Hartley were told to pay the money to Annabel Newton to compensate her and to prevent her selling her story to the media following alleged verbal sexual harassment at the team hotel in Dunedin in September.
The trio, though, refused to pay the money, with the players saying they had made an inappropriate joke but that was it.
The police later found the players had no case to answer, while the RFU themselves said in a statement following the post-World Cup investigation into the events the "allegations of very serious wrongdoing" against them were "entirely false".
However at the time, one of the players has claimed in the confidential Rugby Players' Association report into the World Cup that has been obtained by The Times, he was told he had 24 hours to decide whether or not he was going to pay the money.
To make matters worse for England, this was all unfolding just two days before the crunch game with Scotland.
Refused
"Paying the money seemed to be the advice. Another option wasn't really given," the player said in the report.
"We refused to pay because we hadn't done what she claimed we had done. So we went to find our own lawyers in NZ because we felt the RFU QC was interested in defending the RFU's reputation rather than ours."
Newton had claimed that she had been traumatised by what had happened, however the players dismissed the claim saying they had a video of the incident in question reportedly showing her smiling.
One of the players said in the report: "The girl had claimed we were half naked, intimidated her, tried to trap her in the room, that x had grabbed her by the hips... She also told her lawyer that she had it all on video, but retracted this when we said that was great because we too had the whole incident on video so we could prove she was lying."
The chambermaid's story was subsequently published in a Sunday newspaper, with the trio criticised by the England management. One player was quoted in the report as saying: "We had the law laid down to us and were criticised in front of the team in a meeting and that was fair enough. We felt awful that we had let the boys down through creating unwanted headlines."
The RFU's inquiry into the World Cup saw Hartley cleared of any involvement, while Haskell and Ashton were handed suspended £5,000 fines and warned about their future conduct.