Wilkinson wants action
Jonny Wilkinson has urged rugby union to show 'responsibility' and address the decrease in amateur participation.
By Peter Fraser - Follow me on twitter @SkySportsPeteF
Last Updated: 12/01/12 2:38pm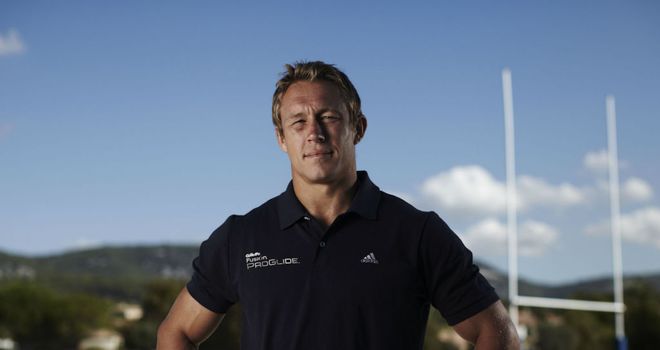 England legend Jonny Wilkinson has urged rugby union to show 'responsibility' and address the worrying decrease in amateur participation.
It was announced in 2011 that the Rugby Football Union would lose more than £1million in public funding from taxpayers and the Lottery after a survey identified a reduction in adults playing the game at grassroots level.
The number of amateur rugby clubs in England is dwarfed by other sports, such as football, and the impact is felt at junior level through the minimal availability of coaches, facilities and a lack of links with local schools.
And Wilkinson, who in December announced his international retirement, is concerned after developing at junior level what he believes was the basis for his World Cup-winning career.
"My dad coached me and my brother when we were young," he told Sky Sports. "That youth rugby period is instrumental.
"But, to a level, it is difficult to quantify, because what I learnt through those Sunday mornings, playing and training, was more than just how to play rugby and the joy of rugby.
Attractive
"It was more about teamwork, ethics, code of conduct, respect, values and all those things.
"It was so easy to understand, because it came in the form of this sport that you loved. The learning was almost subconscious and it set me up amazingly.
"Good, young teams and good, young team environments, there is no doubt about it, are the future of creating great individual players with the total package to lead the country forward.
"The importance is to connect with the youth and bring forward the quality and special side of rugby to make it attractive to everyone. Then of course it is supplying the facilities and accessibility to clubs.
"There is so much to be said for the fitness, the health and for the motivation which comes with great, young team sports. Rugby has that in spades.
"It is just the need for creating an image, an identity, which merits having young kids wanting to get involved. That is our responsibility."
Jonny Wilkinson is a Gillette ambassador - visit www.facebook.com/GilletteUK for exclusive content, competitions, and features.