Hartley relishing return
Dylan Hartley is relishing his return to action for England following suspension against the Barbarians on Sunday.
Last Updated: 26/05/12 10:59pm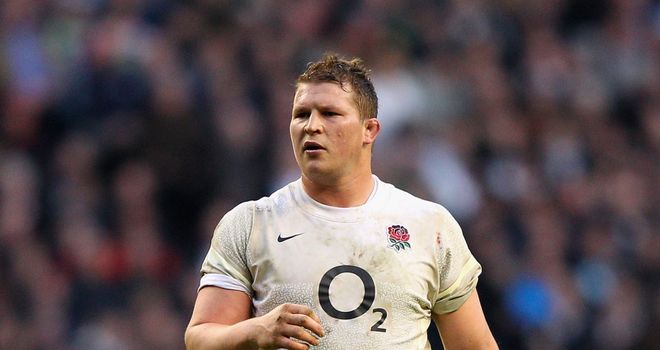 Dylan Hartley is relishing his return to action for England against the Barbarians on Sunday.
The Northampton hooker has just served an eight-week suspension for biting the finger of Ireland flanker Stephen Ferris in the last game of England's RBS 6 Nations campaign.
Hartley is now looking to put in a good display to help England go into their upcoming tour of South Africa on a high.
He said: "I have had one eye on this date for a very long time. Whether it was the Premiership final (with Northampton) or the Barbarians game, I knew I was going to be playing this weekend.
"It gave me something to focus on and deal with the obvious disappointment of not being able to contribute on the field for Northampton.
"I have had two months getting myself in the mood. I have been looking forward to this.
"As a team it is a good chance to set ourselves up for the tour. Get a good win under our belt and get some confidence because this Barbarians team is impressive on paper."
While Hartley had pleaded not guilty, the disciplinary panel ruled his reaction to Ferris' finger being inadvertently in or near his mouth was "not justifiable".
England forwards coach Graham Rowntree was among those who helped limit the sanction by arguing Hartley was a changed man from the young hot-head who served a six-month ban for gouging in 2007.
Fresh damage
But Hartley was still hit with a suspension, which expired on Monday, and fresh damage to a reputation he had worked so hard to correct.
"That is the most damning thing for me. I had got to the stage where I had finally started proving people wrong," said Hartley, who was limited in what he could say on the verdict.
"I have had to deal with the gouging label. I was on the right path. It is easy for someone reading this to think 'he is a biter' but I have had players come to me who understand the circumstances.
"I had to accept the ban. I won't go into details about how I feel about it. I can't really talk about it. As long as the right people know (what happened)."
England coach Stuart Lancaster has stamped down on ill-discipline during his reign but the national team management were all behind Hartley.
Hartley has been reminded about the importance of on-field discipline but there was never any question he would be omitted from the summer tour to South Africa.
The Springboks will know what happened and they are sure to test Hartley's composure.
But Hartley insisted: "I am definitely able to cope if I am provoked.
"South Africans might see this as a weakness and they could come for me there but I know that and I will be prepared for it and I know how to deal with it."