Cole up for Beastly challenge
England prop Dan Cole is relishing the challenge of taming South Africa loosehead Tendai Mtawarira, the man known as 'The Beast'.
Last Updated: 05/06/12 8:25pm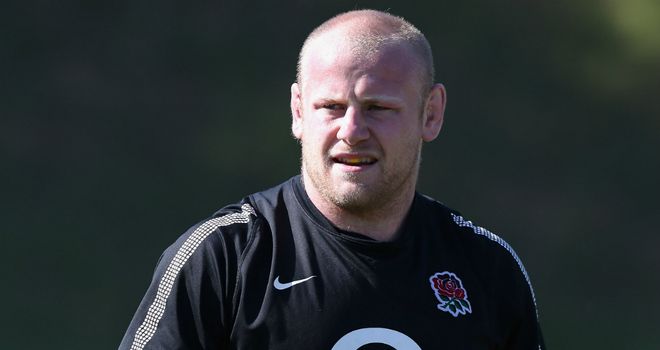 England prop Dan Cole is relishing the challenge of taming the man known throughout rugby union as 'The Beast'.
South Africa loosehead Tendai Mtawarira has long been recognised as a formidable opponent, but if there was any doubt, that was removed by a remarkable show of strength in a recent club match.
The Sharks forward stunned fans as he not only prevented 18-stone team-mate Anton Bresler from landing on his head after overbalancing, but lifted him back over his own head to the ground.
Former England captain Phil Vickery was comprehensively and infamously outplayed by Mtawarira in a British and Irish Lions clash three years ago, but tighthead Cole has no fear ahead of Saturday's first Test in Durban.
"He is a good talisman for the Sharks and Springboks," said Cole.
"He plays in Durban and gets the crowd behind him. We saw from Twickenham that if you get the crowd behind you that can carry the team.
Challenge
"He is a strong character, he gets around the field and knows his set-piece.
"I have played against him once before, two years ago, and I am looking forward to the challenge once again.
"The scrummage should be fun, but if it goes well it should be more fun.
"This is what you come to South Africa for, to take on the packs.
"We have got a challenge on Saturday but if you want to be the best you have got to come up against the best and beat the best.
"The Beast is up there in world looseheads as one of the best and I want to go there and take him on."