Keen to impress
The architect of Great Britain's Olympic success is confident he can help improve England's fortunes.
Last Updated: 14/08/12 6:37pm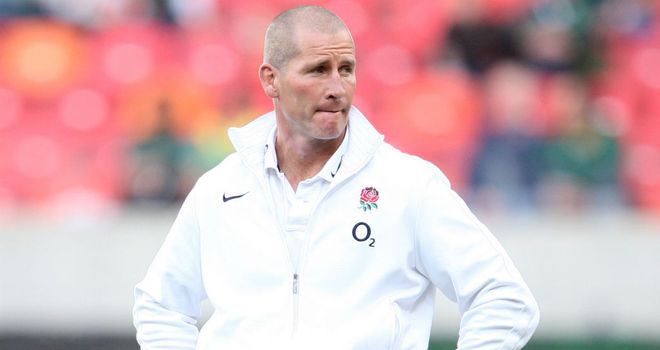 Peter Keen, the man who helped lay the platform for Great Britain's Olympic success in London, believes he can help England's rugby team mount a sustained challenge to the best teams in the world.
The former performance director of UK Sport has been recruited by the Rugby Football Union (RFU) to conduct a review of England's elite structure.
Keen developed the high performance system at UK Sport that led to Britain winning 19 gold medals at the Beijing Olympics and a remarkable 29 on home soil in this summer's Games.
The RFU will hope Keen can now have a similar impact on English rugby, not just in the immediate future but up to the 2015 World Cup and beyond.
"I have been asked by an organisation who want to win to come in and see how it can be improved," Keen said.
"The brief is: how are we going to win?
"They have in their world the unbelievable, iconic history of the All Blacks.
"In New Zealand's world it is possible to win 82% of Test matches and that is what you are aiming for. Bring it on."
Guarantee success
Keen believes that the right structures, management and commitment to supporting athletes can virtually guarantee success on the pitch.
Together with Sir Ian McGeechan, he will focus on the playing side of the RFU's professional rugby department, managed by Rob Andrew, which oversees the age-group and junior England teams.
The review will look at management structures and whether both the system and the people running it are maximising the talent available.
"What is succeeding in high performance sport is the willingness to do your part for the athletes we have to serve," Keen added.
"I am there to try and help them win and it starts and finishes on the pitch. What players have you got? How are you developing them? How are you motivating them? How are you supporting and challenging them?
"You work back from the win.
"It is about the right roles, the right clarity and responsibilities all built around 'what does a winning team look like when it takes the pitch'?
"If you haven't got the right people where are you going to find them? If you have got them and you aren't winning, why not?
"At its heart this is a very simple thing.
"It just needs people to be willing to sometimes admit they got it wrong, commit to working together for the athletes because when they get it right everything else looks pretty good."
England coach Stuart Lancaster is understood to have welcomed the implementation of the review, which is due to be concluded at the start of November.