Stuart Lancaster will not commit to naming England's captain for the autumn Tests
Stuart Lancaster will not confirm who will captain England in the QBE autumn internationals until the squad meets up.
Last Updated: 27/09/12 6:52pm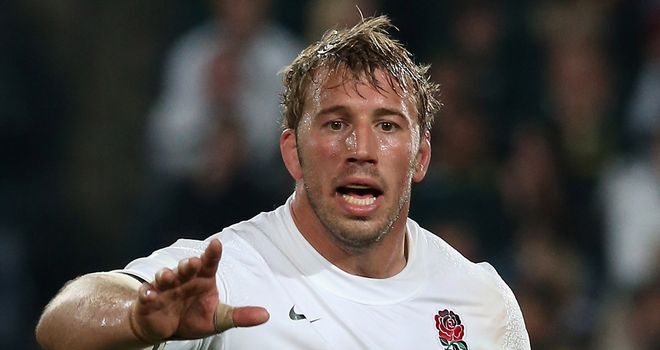 The head coach has refused to commit to naming Chris Robshaw as the team leader until the players come together at the end of October.
Robshaw is in pole position after leading England through the RBS Six Nations campaign and the summer tour, sparking a revival in the team's fortunes.
Lancaster was also impressed with the way Dylan Hartley captained England to a 14-14 draw with South Africa in Port Elizabeth, when Robshaw was absent with a broken thumb.
England also have Tom Wood back in the frame. The Northampton flanker had been Robshaw's main rival for the England captaincy before he was sidelined by a foot injury in January.
"We haven't decided on the captain yet," Lancaster said. "We'll sit down when we meet in camp, we'll look at who's available, form and fitness obviously.
"Clearly Chris has done a fantastic job. There's no reason why he wouldn't be strongly considered for the autumn.
"But Chris could get injured as he was for the third Test when Dylan stepped up. So it's too early to say 'This guy is going to be captain'."
Transition
Lancaster has worked hard to develop a senior leadership group from which to select a captain, and says that is more important than anything else.
"The plan, when we do name the captain, is ideally to name him for the autumn internationals," he added.
"We named Chris for the South Africa tour but lost him for the last Test so we've got to be able to change and adapt as we go.
"Dylan taking over as captain was an example of the seamless transition from one leader to another.
"And if you look at the performance of the third Test, while Chris was missed on the field, Dylan did a fantastic job captaining the side.
"If you've got a fantastic captain but you haven't got someone who can run the game from 10 or run a line-out, you can forget it."