Skils coach Mike Catt wants England to show the same ruthless edge as the All Blacks
Skills coach Mike Catt wants England to emulate New Zealand's deadly execution to kill off teams.
Last Updated: 26/10/12 7:11am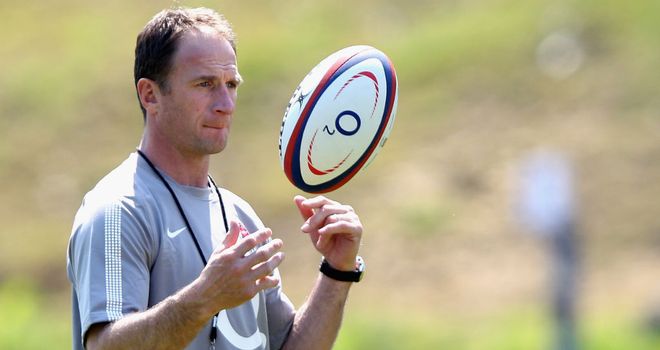 Catt and the rest of the England coaching staff were spectators as the All Blacks outscored South Africa four tries to one during a 32-16 win in Soweto.
The All Blacks, though, had to survive a ferocious Springbok assault and cope with a lop-sided penalty count to win - and Catt wants England to show the same ruthless edge.
"You look at New Zealand and the way they get one opportunity and score it," Catt said.
"New Zealand are very good and accurate at what they do. They are on the front foot a lot of the time and they can bring the big guys into the game.
"Everybody is going to want to get to that situation. It is how we get there and how long it takes us to get there.
"I am not saying it's not there (in the English players) but we have got to get to that, having that belief we can do it.
"It is about seeing the opportunities and understanding it. That is my role. From an attacking point of view, I want to see speed of the ball and movement of the ball."