Glen Jackson: Saracens stars should expect no favours
Former Saracens star Glen Jackson is relishing refereeing some of his old team-mates in England's clash with Fiji.
Last Updated: 07/11/12 9:29am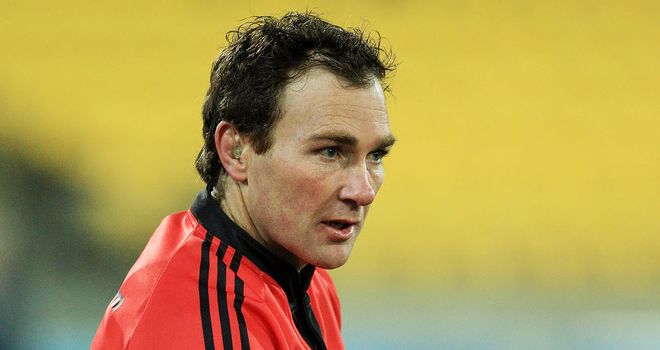 Kiwi Jackson's last game for Saracens - and the final match of his career - was only two years ago, the 2010 Aviva Premiership final against Leicester.
Since then he has made rapid progress through the refereeing ranks and his first international will be Saturday's match at Twickenham where Saracens stars Brad Barritt, Owen Farrell, Alex Goode and Mako Vunipola will all feature.
They should not expect any preferential treatment: "It doesn't even come into my head," Jackson told The Telegraph.
"I have been serving my refereeing apprenticeship in New Zealand for two years and I am of an age that in just about every game there has been somebody involved who I either played with or against.
"I'm the ref, they are the players, and for 80 minutes everybody knows there is a line that must not be crossed.
"Let's face it, on the pitch, as a player, you are obviously trying to pull one over the ref's eyes. A lot of rugby is about getting one on the ref. That's pretty much how I got into reffing actually.
"I was fascinated by the whole thing and after a match would often seek out the ref for a beer and get to chat to them, bloke to bloke.
"The great thing for me is that I retired on my own terms - I wasn't injured or dropped or disillusioned. My career had come to a natural end and it was time to go in another direction. There were no regrets.
"The main difference between reffing and playing? Well the first two games I reffed I automatically turned up with no towel for a shower afterwards.
"You have to be fit, you run further as a ref - perhaps eight, nine kilometres a match - than ever I did as a player."