RFU rejects suggestion that England-Wales 2015 World Cup tie may be staged in Cardiff
The RFU has poured cold water on the idea that the England-Wales tie at the 2015 World Cup could be staged in Cardiff
Last Updated: 04/12/12 7:50pm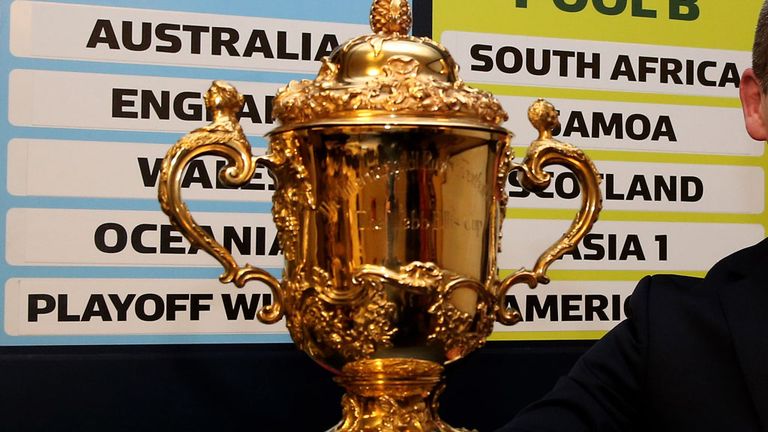 After the two nations were drawn together in the same World Cup pool on Monday, the head of the Welsh Rugby Union, Roger Lewis, mooted the idea that the contest could be held at the Millennium Stadium.
Lewis described the Millennium as 'the finest rugby stadium in the world,' with eight matches - including two quarter-finals - already earmarked for the Welsh capital.
However, RFU chief Ian Ritchie has rejected this proposal saying: "We have a very nice home of our own and I would hope very much we would contemplate playing the match here."
Twickenham will undergo a £76m upgrade ahead of the tournament which will be staged in September and October of that year.
Ritchie added: "We equally believe we are very good hosts here and that we could hold a decent game and would very much want to do that.
"We will not get a better opportunity to inspire people to play rugby, be volunteers and participate in rugby.
"We are putting the building blocks in place to make sure we can take the most advantage of having the World Cup."
Lewis had indicated earlier: "It is very important to remember that Wales was included in England's bid for matches in the Millennium Stadium.
"What was pencilled in was eight games and the Welsh government and Cardiff city council would provide financial support to the tune of £1.4m.
"We would be very welcoming hosts. I think everything must be up for discussion because it is the finest rugby stadium in the world."