England bring in Mathew Turner, Christian Lewis-Pratt and Sam Edgerley for New Zealand leg of the HSBC Sevens World Series
England have made three changes to their squad for the fourth leg of the HSBC Sevens World Series in New Zealand.
Last Updated: 17/01/13 11:58am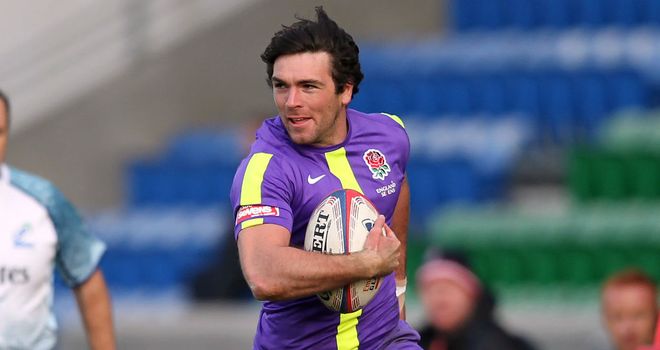 Head coach Ben Ryan welcomes back leading try scorer Mathew Turner, Christian Lewis-Pratt and Sam Edgerley for the Wellington tournament.
After suffering a major injury crisis in the opening rounds of the series, with Chris Cracknall and Ollie Phillips among those to join Turner and Lewis-Pratt on the sidelines, key members of the squad are slowly starting to return.
Ryan is happy with the players that are returning and he said: "We're slowly getting players fit again so by the time we get to leg six in Hong Kong we should have everyone available so the outlooks getting brighter.
"It's good to welcome back Matt and Christian, who are influential players, and we'll be easing them back into action in New Zealand.
"But we face a very tough first day in Wellington. New Zealand will be a very difficult assignment the opening game and the USA and Spain have both stepped up a gear this season."
England have performed strongly in Wellington in the last few years. They won the title in 2009, while they have also been runners-up (2011), finished third (2012) and fourth (2010).
England: Dan Bibby, John Brake, Chris Brightwell, Sam Edgerley, Christian Lewis-Pratt, Dan Norton, Tom Powell, James Rodwell, Mathew Turner, Rob Vickerman (captain), Marcus Watson, Jeff Williams.