Six Nations: Stuart Lancaster wants consistency from his England team
England coach Stuart Lancaster believes consistency will be the key to winning this year's Six Nations.
Last Updated: 23/01/13 7:49pm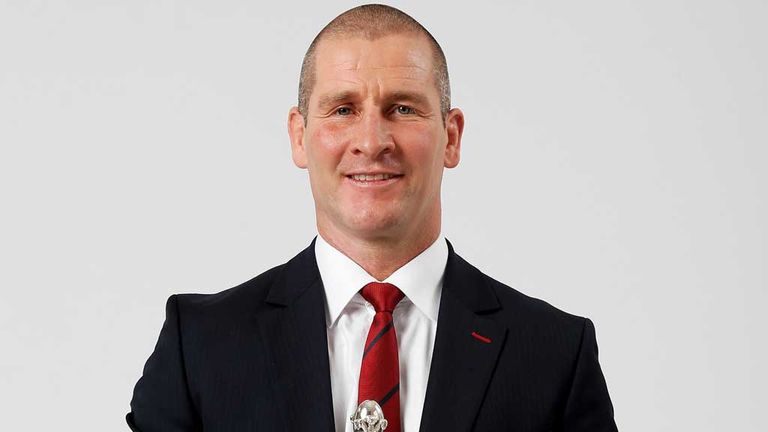 Lancaster has had a few ups and downs since taking charge, initially on an interim basis, ahead of last year's tournament but there have also been some impressive wins, culminating in December's 38-21 victory over New Zealand.
He said: "Speaking to people at grass roots rugby level, people are optimistic with what we are doing, trying to take a young group of players through to the World Cup.
"You see it at Twickenham, even though we didn't win all the games people were behind us and that helps.
"We've not won every game but we haven't been smashed in any of them and we've always been competitive.
"The trick now is to build on that All Black performance and get the consistency we need to win at the highest level and there is no better place to prove yourself than the Six Nations.
"We need to repeat the things we did well against New Zealand and do them consistently.
"What we did was not back up an error with an error and that's what we strive towards.
"But the defining point for me in that game was not the tries or the scoreline but the last minute and a half when we were down to 14 men and could have conceded a try but didn't. That mentality and that fight is a bigger defining point of difference between teams."
Twickenham
England will host Scotland, France and Italy at Twickenham, but despite playing three of their five fixtures at home, Lancaster acknowledges that nothing can be taken for granted.
"Scotland at home on the backing of the new coaching team is a difficult game. Two years ago we were four out of four and went to Ireland and got smashed and then two years before that at Croke Park we were beaten even more," he stated.
"Every game is tough. It helps having three games at home, but every game is going to be tough and that's the beauty of the tournament.
"The challenge for us is to hit the ground running and get that consistency we had in the New Zealand game. What we did well that day was not back up an error on an error - that is what we strive towards.
"What was important were not the tries or the scoreline, but being down to 14 men at the end and defending on our own line and not conceding. That mentality and that fight for each other is a bigger defining point than people give it credit for."