Six Nations: England coach Stuart Lancaster rejects Jim Telfer comments
Stuart Lancaster has bit back at Jim Telfer's barb that England are arrogant and insisted: "It is not in our culture".
Last Updated: 02/02/13 3:31pm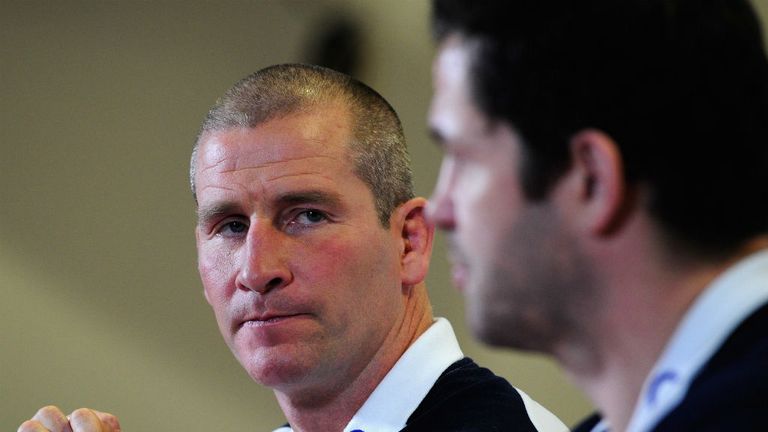 Telfer, the former Scotland coach, lit the blue touch paper ahead of Saturday's Calcutta Cup showdown at Twickenham by accusing England of being arrogant, condescending and pretentious.
Lancaster accepted it was an accusation that could have been levelled at previous England teams - but not at his.
"It is not in our culture, it is not what we believe in," Lancaster said. "It might have been in the past but that is no resemblance to the team I am working with.
"As head coach, I don't want to be perceived as an arrogant person or an arrogant team."
Telfer told the Daily Mail that England are not as good as they think they are following their record 38-21 victory over world champions New Zealand.
"They are too arrogant, too pretentious and too condescending to realise they have a problem," he said.
Chris Ashton, Danny Care, Ben Youngs and Manu Tuilagi were named as "very impressionable" players who let the All Blacks win go to their heads.
Ashton's swallow dive try-scoring celebration divides opinion while Tuilagi was accused of showboating as he sauntered in for England's third try against the All Blacks.
Lancaster said: "I don't call celebrating a try showboating. If you remember I took Manu off almost immediately after his try because the call came from the physio that he was absolutely exhausted. It is not in his nature."