England are on track ahead of Ireland clash, says Lawrence Dallaglio
Lawrence Dallaglio believes England are ready to end their decade of Six Nations disappointment in Dublin next weekend
Last Updated: 03/02/13 2:30pm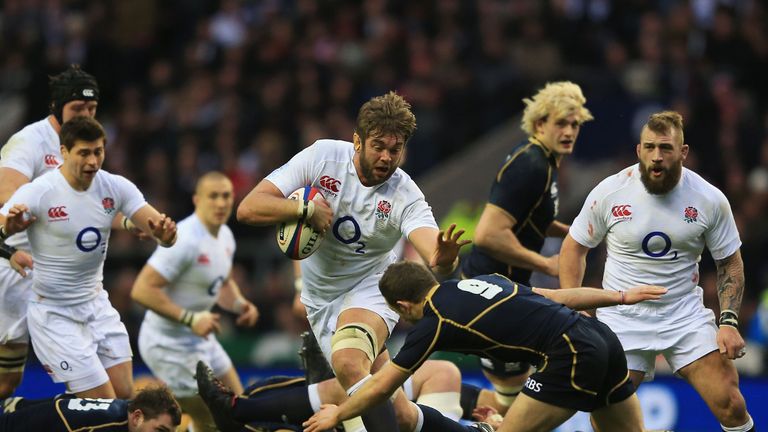 England ran in four tries at Twickenham on Saturday as they followed up their impressive win over New Zealand last autumn with a 38-18 victory over the Scots.
Earlier in the day, Ireland began their campaign with a 30-22 victory over defending champions Wales - proving their attacking potential in the first half and then their defensive grit to hold off second-half onslaught from the Welsh.
Dallaglio anticipates a cracking encounter between the two side in Dublin next weekend and is confident England can end their 10-year drought for a Six Nations win in the city.
"Everything, as I have said, has moved up a notch and I believe this team is ready for Dublin," he told the Sunday Times.
"England have moved their game quite a distance from where they were this time last year and after the excellent win over the All Blacks in November, it was really good to see how they picked up against the Scots close to where they left off in the autumn."
Dallaglio continued: "We will learn more about the team from what looks like a potentially cracking Test match in Dublin. Ireland are back on form and there was much to admire about how they played in Cardiff. Of course England haven't won a Six Nations game in Dublin for 10 years but I see that as firing up the team big time."
He added: "What strikes me most about England is that the team now understand how they want to play, and where they want to play, their most attacking rugby.
"Sure, they moved a lot of ball through the hands but they also looked to young Owen Farrell to ensure that the team played most of the game in Scotland territory."
"Farrell has a good head on his shoulders and I like his reliability as goal-kicker. We shouldn't be talking any more about who ranks as England's best No.10."