Joanne Watmore scores hat-trick as England Women claim title in Houston
England Women completed a memorable weekend as they clinched the Houston Sevens title.
Last Updated: 03/02/13 1:16pm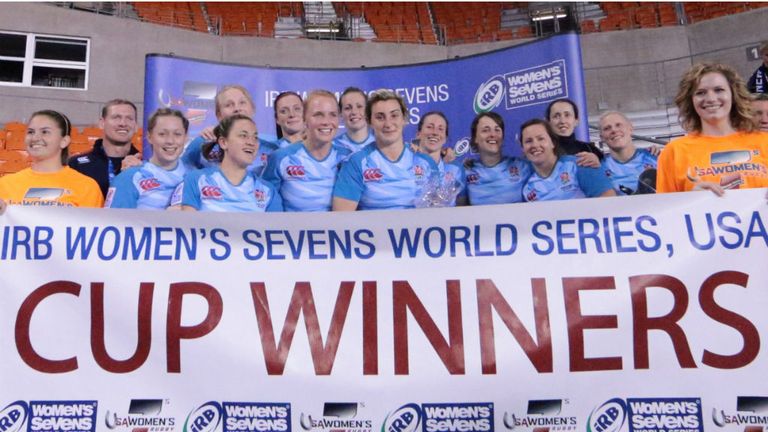 England beat the USA 29-12 in the final of event, which was the second leg of the Women's Sevens World Series.
Joanne Watmore scored a hat-trick against the hosts, with Michaela Staniford and Katherine Merchant also crossing as the women emulated the success of the men's Sevens team in Wellington earlier in the day.
Barry Maddocks' side beat both the Netherlands and New Zealand in the pool and knockout stages, while they also beat Trinidad and Tobago.
Maddocks said: "I am extremely pleased with the squad we brought over. They have all worked really hard whilst we have been here.
"These tournaments are a great opportunity to test ourselves and see where we are five months out from the World Cup. Whilst we played some really positive rugby we have also identified the areas we need to continue to improve on over the coming tournaments."