England drawn with Scotland, Portugal and Fiji at Las Vegas Sevens
Wellington champions England will tackle Scotland for the sixth time in a week at the Las Vegas Sevens.
Last Updated: 03/02/13 1:41pm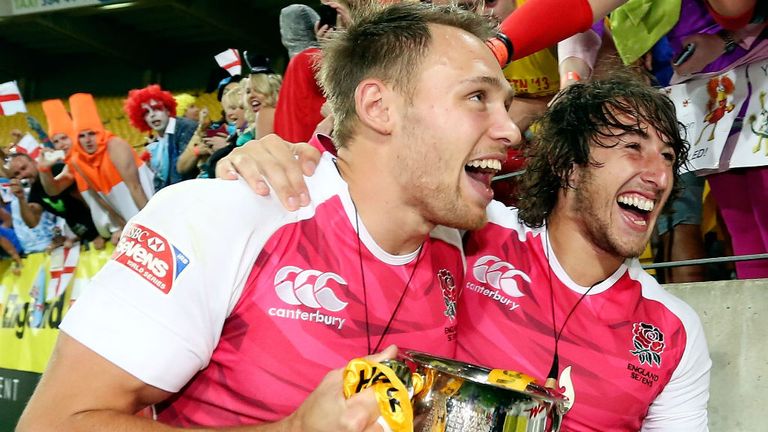 England had beaten their auld rivals en route to their success in New Zealand - with the full XV team, the Under-20s and the Women's XV also recording wins over Scotland at the weekend. Scotland avoided a clean sweep of losses by beating the Saxons.
England will also face Portugal and Fiji in their pool in the USA, which is the fifth leg of the HSBC Sevens World Series, on Friday.
Wales face the daunting prospect of taking on New Zealand, France and Argentina at the event.
Kenya, who lost to England in the Wellington final, will play South Africa, Canada and Uruguay, while the hosts USA have been drawn against Samoa, Australia and Spain.
Las Vegas Sevens
Pool A: England, Fiji, Scotland, Portugal
Pool B: Kenya, South Africa, Canada, Uruguay
Pool C: New Zealand, Argentina, France, Wales
Pool D: USA, Samoa, Australia, Spain.