Stuart lancaster insists tour to South Africa last summer has helped his team
Stuart Lancaster insists last year's tour to South Africa has prepared his side for this weekend's clash with Ireland.
Last Updated: 05/02/13 12:25pm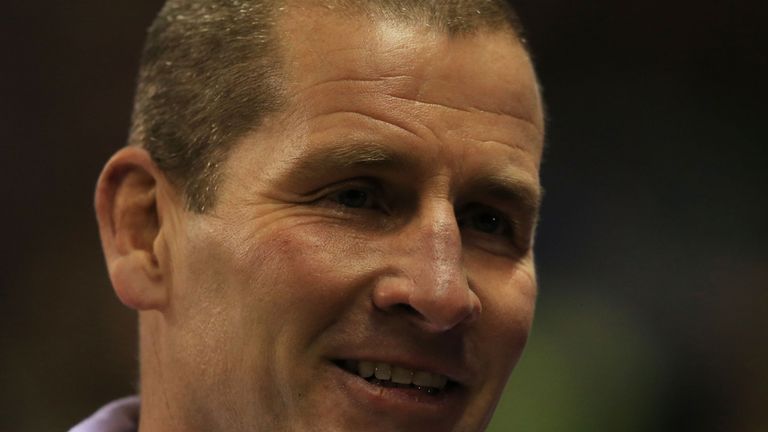 The fixture is already shaping up to be a potential Grand Slam decider with Italy shocking France last Sunday.
Two years ago England travelled to Dublin seeking a first Grand Slam in nine years only to succumb to a 24-6 defeat to the Irish.
Lancaster has been quick to distance himself from that result and said: "This is a completely different team going to Dublin from 2011, with a different mentality.
"That said, playing the Irish in Dublin is a unique challenge. We've got to be able to deal with the emotion of the occasion and still think clearly, making good, accurate decisions.
"That will be the true test of our maturity. It's a great challenge for us.
Learned lessons
"Experiences like Johannesburg have definitely made us stronger. In all three of the Tests in South Africa the players learned some lessons about what it takes to get there - we all did.
"Mentally, we've got to be in the right place but that comes from the confidence we build in training."
The squad will arrive in Dublin with uncertainty over their potential centre pairing with the fit-again Manu Tuilagi ready to challenge Brad Barritt and Billy Twelvetrees for a place in the starting XV.
Lancaster hinted that Tuilagi was likely to return, adding: "I watched Manu through the course of last week; I could see he was back to running and changing direction.
"He has missed a few games, but I'm confident we'll be able to use him after a full week's training.
"Billy played well against Scotland and Brad's contribution as always was positive, but Manu brings a unique set of skills and attributes to the game and the team, as we saw in his performance against the All Blacks."