England Women confirmed as the top seeds for Rugby World Cup Sevens
England Women will be the top seeds for the IRB Rugby World Cup Sevens 2013 in Moscow.
Last Updated: 07/02/13 11:24am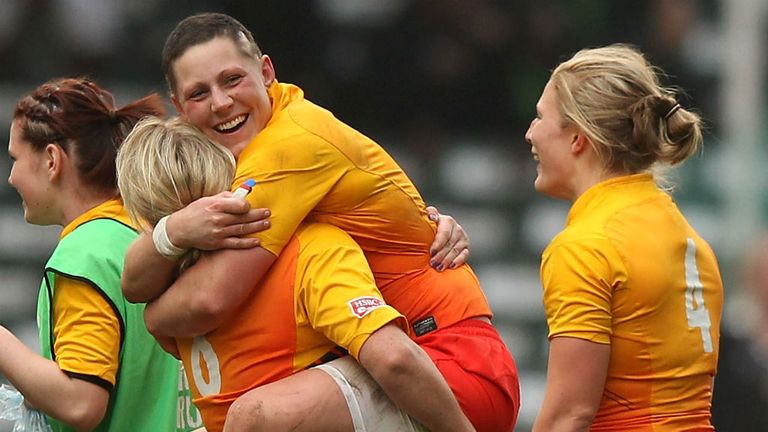 England, who won the second leg of the Women's Sevens World Series in Houston, will now avoid RWC Sevens 2009 winners Australia, Canada and USA in the pool stages at the event, which takes place in the Luzhniki Stadium from June 28-30.
However England could face the likes of New Zealand, the Netherlands and Fiji when the draw is made on February 28.
England ace Heather Fisher, who helped the side to the RWC Plate in 2009, said: "Women's Rugby Sevens is really competitive these days and I think that bodes well for the Rugby World Cup Sevens in June.
"The final in Houston could have involved any one of the top eight sides because there was very little between everyone. This is a fantastic result for us and a platform for us to build on for the next few months heading into the World Cup."
Pools for Rugby World Cup Sevens 2013
Band 1: Australia, England, Canada, USA
Band 2: New Zealand, South Africa, Spain, Russia
Band 3: Netherlands, China, France, Japan
Band 4: Tunisia, Ireland, Fiji, (S American Qualifier).
Note: Bands 3 and 4 may change depending on the result of the South American qualifying tournament.