Mike Tindall backing England to get two wins needed for Grand Slam
Mike Tindall fancies England to go on and win the Grand Slam on the back of their battling win over France.
Last Updated: 24/02/13 1:54pm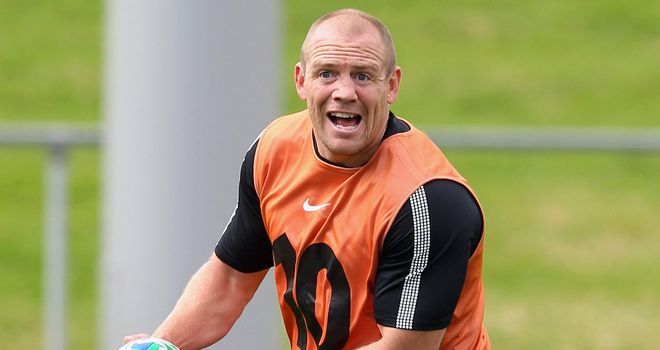 England had to dig deep, as they did in beating Dublin, on Saturday with Les Bleus offering much more than they had in their previous defeats at the hands of Italy and Wales.
That leaves England needing to beat Italy on home soil and then Wales in Cardiff in the final two sets of fixtures to repeat the feat Tindall's team managed in 2003 - they then went on famously to win the World Cup.
When asked about a Grand Slam, the former England captain said: "I think they definitely can now.
"I just think where they are as a team in terms of getting the job done, they could win it on that alone, and if they can get good quick ball and get their attacking game flowing, I think they can win it comfortably.
Shocks
"Italy are great for throwing up shocks - they almost did it against England last year (in Rome).
"But I wouldn't expect Italy at home to be an upset, and then going down to Cardiff for the last game - the Welsh love nothing more than spoiling an English party, but I think England have got that toughness at the moment.
"They play together as a team, and dog it out together as a team. I think they can go down there and get that win."
Tindall also thinks current skipper Chris Robshaw should get the Lions captaincy, adding: "It is tough at the moment to pick who is going to get that job, but I think if we end up with a Grand Slam-winning team, and he is captain and has been winning man of the match awards, it is going to be hard for him not to be the No 1 candidate."