Chris Robshaw admits past 12 months have been a rollercoaster ride
Chris Robshaw admits he feared England's veterans would not listen to him when he was appointed as captain last year.
Last Updated: 04/03/13 1:10pm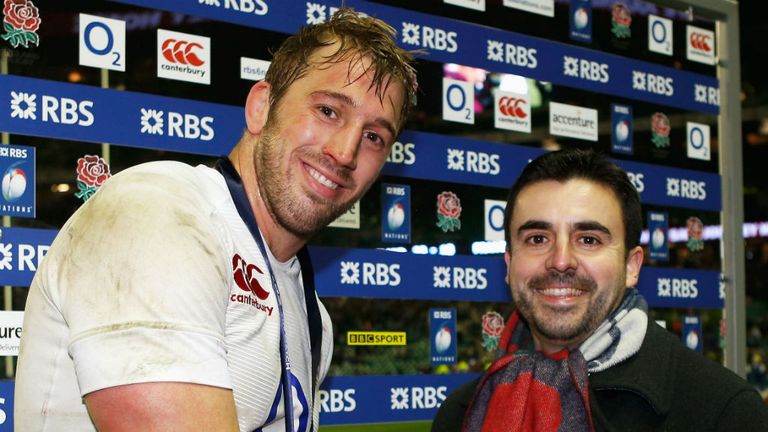 Twelve months later he is favourite to be appointed as captain of the Lions in Australia this summer and the Harlequins flanker admits the year has been a rollercoaster ride.
He was handed the captaincy by Stuart Lancaster with just one cap to his name and he said: "When I was first appointed it was one of those situations where you're captaining a team containing guys who are 10 years older than you who have played 30 times for their country and gone on X amount of tours.
"You're thinking: 'Are they actually going to listen to me?"' he said. "You always look back to the guys you've been under and try to take bits of their style but, potentially, you always try and do too much.
Sharing
"When I first became captain at Harlequins I tried to overdo things and tried to do everyone's job and make every decision. Nick Easter spoke to me at the time and said: 'Don't worry, we're here to help'.
"(Former England cricket captain) Andrew Strauss came in and spoke to us as a squad of players when we were in Leeds and said a similar thing, that when he first got into the role he tried to overdo it.
"It's about delegating and sharing the workload. We've got this leadership group and key people who do it well for their clubs.
"There's been good times, there's been tough times, there's been a lot of learning. The more you do something the more experience you get.
"The autumn was my first time in that kind of dark, negative place. As an international captain you see it in other sports and you see managers under pressure and you don't really appreciate what it's like until you experience it yourself.
"It makes you a stronger person when you come out the other side. The players, in particular, were brilliant during the whole of that stage. A week is a long time in sport, never mind a couple of months."