Andy Farrell ignores criticism and insists England's defence is one to be feared
Andy Farrell insists England are developing into one of the most feared defensive sides in world rugby.
Last Updated: 10/03/13 2:47pm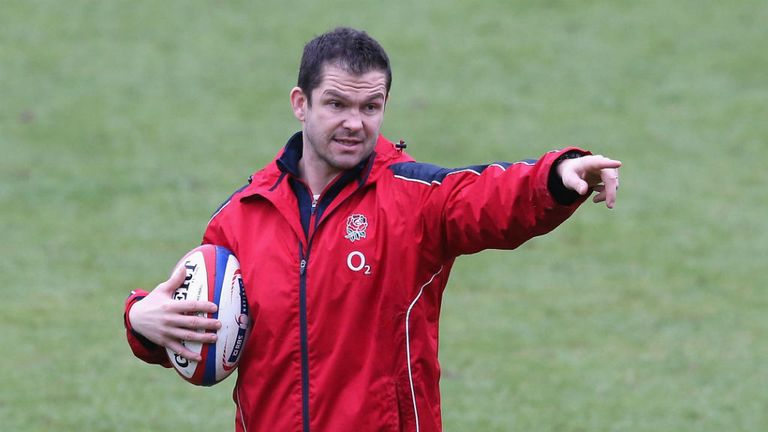 Although England secured a 23-13 victory over France, Courtney Lawes suffered criticism following the win for the number of tackles he missed during the Twickenham showdown.
Farrell, however, is not fazed by the bald statistics and argues missed tackles are a natural consequence of the high pressure defensive system England use to rattle the opposition.
"Everyone goes off the missed tackle statistics. I look at it differently," Farrell said.
"I wouldn't want us to be a passive defensive side that back off and doesn't put pressure on the opposition. If you do that, there will be misses here and there.
"We are a side that likes to force errors on the opposition and make sure they realise it will be a physical, hard game. It is definitely part of our mantra. That is why we are hard to play against.
Reputation
"We want to have a reputation that we are a force to be reckoned with as far as defence is concerned."
Asked whether England are building a defence that strikes fear in their opponents, Farrell added: "If you ask most teams we have played against so far, they would back that up."
England have won all three of their Six Nations games so far and look to continue their fine form this weekend when they face Italy at Twickenham.
"Building a reputation is massively important," Farrell said.
"Teams can already see the difference in what we are trying to do.
"There will be other implications we need to be mindful of along the way. No defensive system is unbreakable.
"Teams will play against us in a variety of ways and we have to be good enough to deal with all types of scenarios."