Will Carling warns England to expect hostile evening in Cardiff
Will Carling has warned England to prepare for the hostility of the Millennium Stadium ahead of the Six Nations decider.
Last Updated: 11/03/13 3:39pm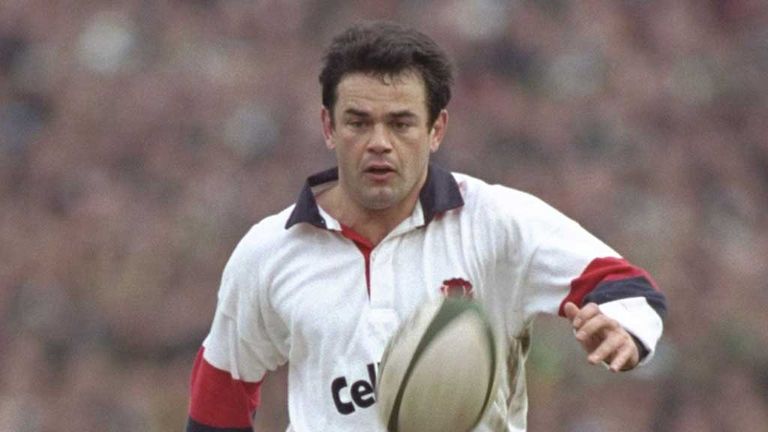 And the former England captain said that the achievement of winning the Grand Slam in Cardiff would only be just short of winning the World Cup.
Carling skippered England to clean sweeps in 1991, 1992 and 1995 - a roll of honour that included two victories in Cardiff, the first of which ended their 28-year quest for success in the Welsh capital.
The former Lions centre has warned England they must be psychologically equipped to face a highly-charged home crowd.
"For England to win a Grand Slam in Cardiff is about as hard a task as you could get, probably not quite as hard as winning a World Cup in Australia but it's pretty close in terms of its rivalry," Carling said.
Passionate
"It will be right up there. If they manage to do it, it will be an incredible achievement.
"Around 80% of England's week will be mental. Most of it will be about getting their minds ready for what they will face in terms of atmosphere at the Millennium Stadium.
"They do that by discussing what rugby means to Wales, right down to the history of Welsh rugby, and developing a respect for them.
"They must also understand the emotion of the occasion, what the crowd will be like and how passionate the players will be.
"For a lot of these guys it will be the first time they've played in Wales, so they really have to get their heads around what is waiting for them.
"As long as they're prepared for the noise, emotion and passion they'll face, they can deal with it.
"It's when you walk out and it's a shock to you that it knocks you and then you're on the back foot. England must be on the front foot from kick-off.
"It's crucial not to play the game too early, get too pumped up or let the adrenaline flow too freely. They must try to remain calm and save their energy levels because they'll need it for those 80 minutes.
"Sometimes inexperienced sides play the game too early and they get burned out after 10-15 minutes, thinking 'Jeez, I'm knackered, I'm drained'.
"That's from getting too wound up in the Wednesday, Thursday and Friday building up to a game."