Alex Goode insists England can use Six Nations disappointment to help their World Cup build-up
Alex Goode has urged England to use the pain of their Six Nations heartache as inspiration for the 2015 World Cup.
Last Updated: 17/03/13 11:00pm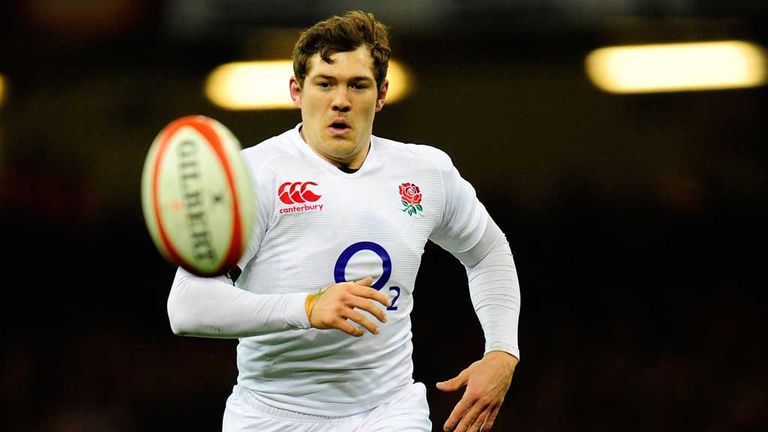 Wales stormed to a record 30-3 victory to retain the Six Nations championship title and inflict more last-day misery on England, who also lost Grand Slam deciders in 1990, 1999, 2000, 2001 and 2011.
And Goode took heart from England's 2003 Rugby World Cup winners, who bounced back from a hat-trick of such disappointments to be crowned world champions.
Goode said: "I don't want to talk about the 2003 team too much but they had a painful ride to get there and if we have to have a few painful moments to get to the final of 2015 then we will.
"You would rather win and leave here saying 'It is brilliant', but if we come back next year and we are a better side for it, coming into the last game for the Grand Slam, it will be a lesson learned.
"We spoke on the field about making sure we learn from this and become a better team from this experience.
"It was a painful experience. We came here and we wanted to win. The changing room is a horrible place to be.
"We have two years until the World Cup and we need to learn. There will be setbacks along the way. There were setbacks against South Africa in the summer and we got better.
"We have had this setback and we have to make sure we take a positive step and we go forward.
"We will use the motivation of this to help us go forward. We want to be back in these positions again so we can rewrite our wrongs.
"We are a young side and as long as we can keep a core group together and keep getting better then we will be in a good place."
England's attack coach Mike Catt went through those Grand Slam disappointments as a player and his influence will be important to the learning process.
"We have to be open and honest. The players are gutted and I know what they felt because I've felt it four times myself," Catt said.
"There is nothing you can say that is going to console them. They have just got to live with it. Painful experiences like that are all part of sport. It's about how we respond to it."