England demand explanation over performance of referee Steve Walsh
England will seek "clarification" from the IRB about the performance of referee Steve Walsh in the 30-3 defeat by Wales.
Last Updated: 20/03/13 12:43pm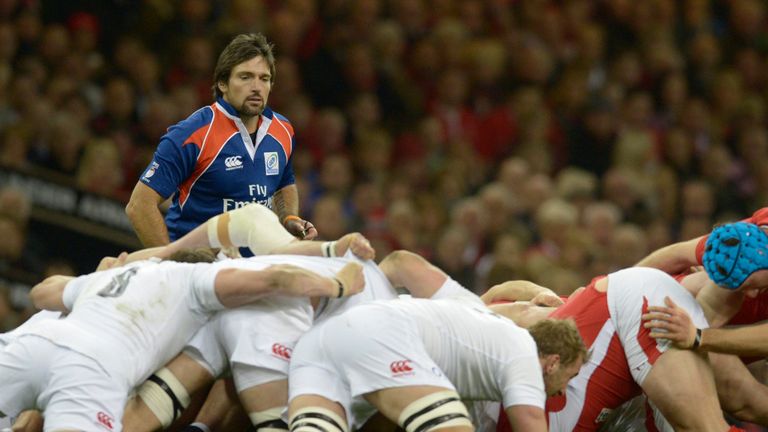 England coach Stuart Lancaster was particularly annoyed at the way Walsh controlled the breakdown and the scrum.
And forwards coach Graham Rowntree indicated that the way in which Walsh oversaw the title-decider was at odds with what the referee had told him during the pre-match meeting.
"I sat up on Saturday night and watched the game again forensically," said Rowntree. "I'm annoyed at a lot of the outcomes and I will be speaking to the IRB to get some clarification about it.
"With Joel Jutge now in charge of the IRB referees, he's very keen for an open forum and a very honest review process from the coaches and the referees.
Clarification
"In most of the games I've submitted glowing reports on referees but on this occasion we were frustrated by a lot of the outcomes and I will be speaking to Joel to get some clarification (about the) breakdown and scrum.
"I spoke to Steve after the game. We both agreed that we would go away and have a look at the game again. Having watched it, I need clarification.
"A lot of those decisions were big, game momentum-changing decisions."
England were criticised in by some pundits for naivety - not being sufficiently 'streetwise'.
But Rowntree said: "I don't buy this whole 'streetwise' thing. We just want a clean outcome at the scrum, we don't practice anything different."