England Women lose out to New Zealand in Guangzhou Sevens final
England Women missed out on claiming back-to-back Sevens World Series titles after they lost to New Zealand in China.
Last Updated: 01/04/13 11:05am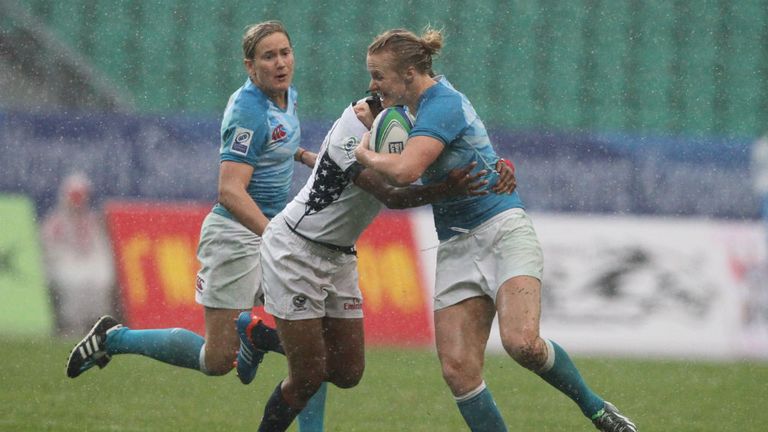 England, who had won the title in Houston, were edged by New Zealand 19-5 - although coach Barry Maddocks will be pleased with the performance over the weekend.
England registered wins over China, Fiji and the USA in the pool stages, before beating the Netherlands and Canada in the knockout rounds.
Maddocks said: "Overall I am happy with our performance in this tournament. We came to China having made six changes to the squad that won in Houston and the players really stepped up.
"They also dug deep after a disappointing quarter-final against the Netherlands and put in a strong showing against Canada.
"Unfortunately, the final was a step too far and New Zealand were too strong this time but we have learnt a lot of valuable lessons this weekend."