England and Canterbury reveal new designs for sevens home and away shirts
England have revealed a new design for their sevens shirts, which will be worn for the first time at the London Sevens.
Last Updated: 11/04/13 11:36am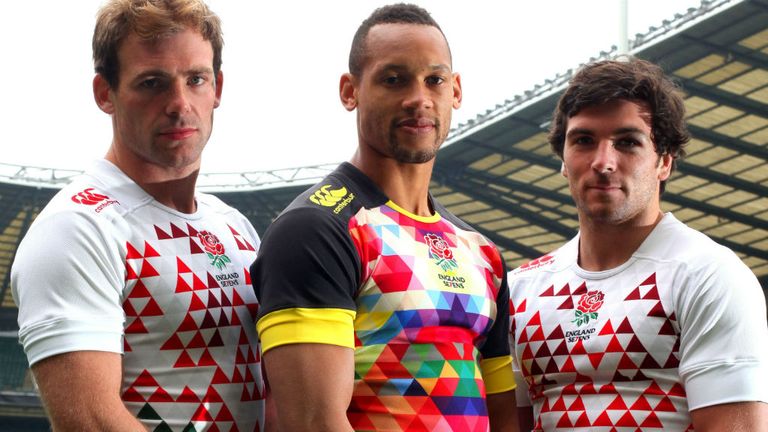 The shirts, which are supplied by Canterbury, deviate from the traditional style in notable fashion by using a pixellated version of the English rose throughout the design.
The red and green colour of the rose is emblazoned around the front of the white shirt in a triangular pattern.
"Sevens is becoming one of the fastest growing sports, and has appeal to a wide audience," Canterbury CEO Chris Stephenson said.
"With this in mind, we have crafted two very special shirts, representing a home and alternate proposition."
Canterbury are attempting to boost fan involvement via social media by incorporating the design into seven 'home or away' taxis, which supporters have been encouraged to take pictures of.
Stephenson added: "The Marriott London Sevens is only a month away, which I'm sure will exceed the record breaking crowds of last year.
"We are keen to get the fans ready for the event, indulge in the atmosphere and decorate the whole of Twickenham in either Team Home or Team Away."