Marriott London Sevens: England through to quarter-finals at Twickenham
England progressed to the quarter-finals of the Marriott London Sevens at Twickenham after beating Fiji and Samoa.
Last Updated: 11/05/13 9:18pm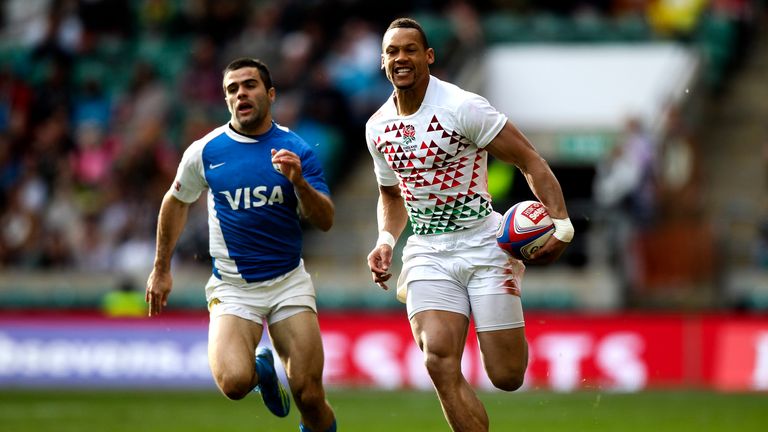 The home nation started their campaign with a stunning 27-0 victory over sevens powerhouses Fiji before overwhelming Samoa 34-7.
And although they finished the day with a 26-17 defeat to Argentina, Ben Ryan's side should head into the last eight of the competition full of confidence after two marquee wins.
Jeff Williams scored a first-half hat-trick as England dominated Fiji throughout, with the winners of the Gold Coast and Hong Kong events being completely outclassed.
Against Samoa it was HSBC World Series leading try-scorer Dan Norton who ran in three tries, with England's opponents having no answer apart from a solitary second-half score.
However, England missed the chance to go through the day unbeaten as Argentina ensured they finished on seven points alongside Fiji and England in Pool C.
England will face South Africa in the last eight as they chase a second tournament victory of the season following their success in Wellington at the start of February.
New Zealand were the only team to go through the pool stages unbeaten as they secured dominant wins over Canada, Kenya and Wales.
Wales failed to reach the last eight and had to settle for a place in the Bowl semi-finals after losing all three of their matches on Saturday.