Rob Webber targets place in England 2015 World Cup squad
Rob Webber captains England against the Barbarians on Sunday aiming to put down a marker ahead of the 2015 World Cup.
Last Updated: 27/05/13 6:23am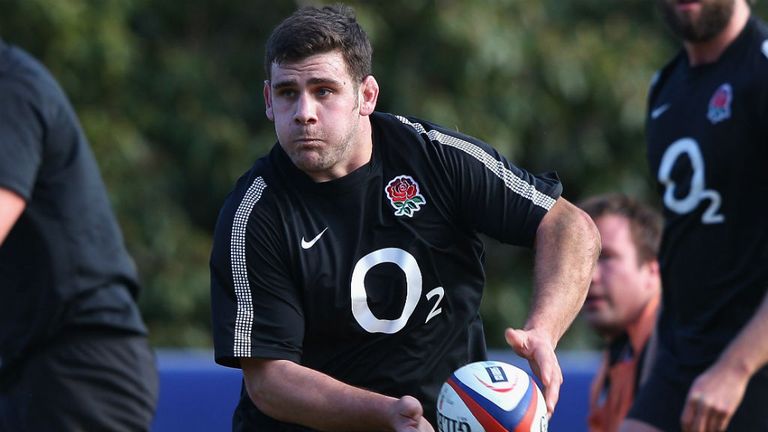 With Dylan Hartley and Tom Youngs probably in pole position for two of the three hookig places in the England squad for 2015, Webber, David Paice and the uncapped Rob Buchanan are battling for the last place.
All three go on the tour of South America, but Webber has been handed not just the No 2 shirt against the Baa-Baas on Sunday, but the captaincy too.
The Bath star's season could hardly be ending on a higher note after he missed the first half of it because of injury.
He was forced to undergo a second shoulder operation last summer and went through "dark days" wondering what the future held, never envisaging it would be captaining his country.
Reassured
"At the start of the season I was still struggling with my shoulder injury and my goals were more short term, to get fit and playing for Bath," Webber said.
"I had arrived there injured and it was made worse by having to have the operation done again.
"One of the anchors they put in to secure the tendon broke so it needed to be done again. Because it was the same injury in the same place, it just made everything longer the second time around.
"It was hugely frustrating and there were a few dark days along the way. With any surgery there are risks.
"I was reassured that if the operation was successful and the rehab was done correctly it would all be fine. I am hoping that is the case.
"When I got back playing at the end of January I was just taking it week by week and do my best for Bath.
"To be involved on the playing side here with England - let alone to get the captaincy - I am delighted and hugely honoured to get the armband.
"A huge part of the next four weeks is for everyone involved to stake a claim going into the autumn internationals and then building for the Rugby World Cup in 2015.
"With the two hookers away, this is a big chance for myself, David Paice and Rob Buchanan."