Stuart Lancaster demands pride and passion in first Test with Argentina
Coach Stuart Lancaster says his England team must match Argentina's passion in Saturday's first Test in Salta.
Last Updated: 07/06/13 8:11pm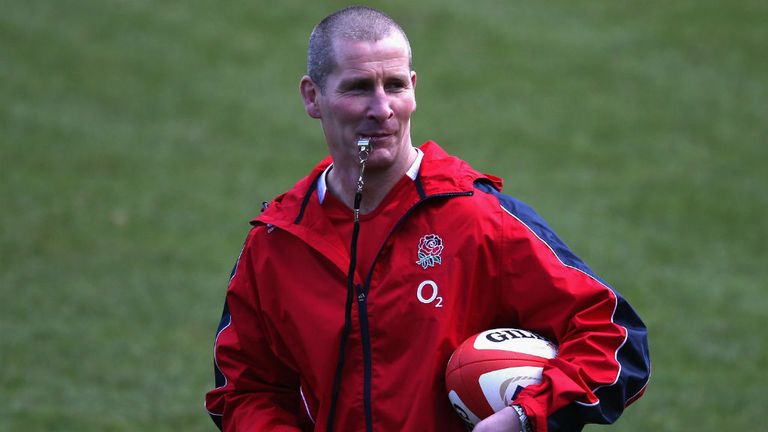 Lancaster believes that the time has come for England to wear their collective hearts on their sleeve and establish a true English identity.
England saw their Six Nations title ambitions destroyed away in a cauldron of noise and Welsh patriotism inside the Millennium Stadium three months ago.
And with the World Cup just two years away, Lancaster says establishing an identity and pride in the shirt can pay dividends, starting on Saturday when the Pumas will be roared on by a packed house of 20,000 in the Estadio Padre Ernesto Martearena.
"I do think developing a national identity and how we develop ourselves as a team within the nation is important," Lancaster said.
"England are a very proud and passionate sporting nation. We have to make sure we show that on Saturday.
"We have felt it at Twickenham, when the crowd is behind you, and it is another 10 per cent on your performance. But equally you feel it in the Millennium Stadium the other way round. It will be no different this weekend.
"There won't be many English there on Saturday so we have to find it within us.
Culture
"When I look at what makes a winning team's performance, talent is important, good coaching is another and there are some uncontrollables - bounce of the ball, weather or referees' decisions.
"One of the big ones is culture and internal motivation to go that extra 10 or 15 per cent that nationalistic pride can bring.
"Trying to find a way to articulate it to the players and get them to live it and breathe it - it is not something that you can switch on for Saturday.
"It has always been there; I just want to make it stronger - the national identity. It is a big, big driver for me and it is for the players.
"We are a hard working team but we want to celebrate the fact that we are English and we are proud of it."