Freddie Burns: England need gladiator spirit against fired-up Pumas
Freddie Burns says England's players must become gladiators in Saturday's showdown with Argentina in Salta.
Last Updated: 08/06/13 7:41am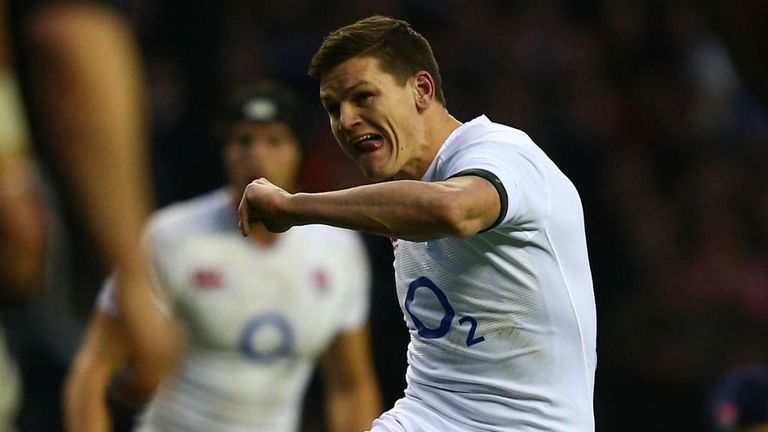 Burns will start his first Test for England in a young but exciting line-up and he is expecting a ferocious reception from the home fans at the Estadio Padre Ernesto Martearena.
"It is that gladiator thing. It is you and the 23 in the squad against a nation now," Burns said.
"It will be a different type of noise over here - it will be more hostile but I like to relish that atmosphere.
"To be this far away from home, in this environment with the stadium like it is going to be, you look around and you have to pull tight with the group around you.
"It just builds great team spirit. I look around the team now and I wouldn't have anyone else next to me.
"It is something I am going to try and embrace and enjoy and let my rugby do the talking.
"I have been pulling the strings for two or three years at Gloucester now and that added responsibility is something I try and thrive on.
"I have been fortunate with the way I have done it with England. I had that 20-minute cameo against the All Blacks and then I had a start against the Barbarians a couple of weeks ago.
"Now I am going into a full-blown Test match and it is nothing I am too concerned about. I am just hugely excited and it is a great opportunity for me."
Burns expects the England pack to be pumped up for what is sure to be a bruising showdown with the Pumas eight - but he is trying to stay relaxed.
"The forwards will look forward to having a bit of Gladiator and all the guts and stuff but for me it is more about chilling and making sure the game management side of things are right," Burns said.
"Game management has been a massive focus for me. People know that I like to play that attacking game but I think I've got a lot better at steering the team around the park and then playing when it is on.
"With the team we have got, there's an intent to play and if it's the right time, then we will but if we have to plod to the corner, then we will plod to the corner."