Kyle Eastmond: England debut justifies decision to switch from rugby league to union
Kyle Eastmond felt his decision to switch codes was justified after he made his England debut in the win over Argentina.
Last Updated: 12/06/13 7:29am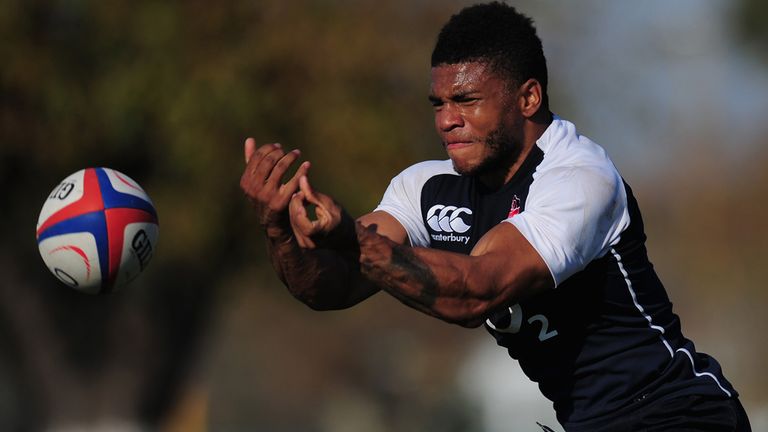 The 23-year-old took a lot of criticism from rugby league supporters in 2011 after announcing he was leaving St Helens for a new career with Bath.
Eastmond is still learning the 15-a-side game but came off the bench in Salta and is set to be involved again for Saturday's second Test in Buenos Aires.
"To be involved with England and pull the shirt on first time was unbelievable," he said. "Just getting out there and getting on the field was great.
"It is not a quick thing when you are switching codes. It has been tough but this is where I want to be and I know what I have got to do to improve myself and improve my game and become a better player.
Experience
"Hopefully I can go on and do more. They (rugby league fans) showed what they really thought about the move but it was something I really wanted to do and I am really glad I made the decision and came to rugby union."
Having played across the back division since his arrival in union, Eastwood has been identified as a ball-playing inside centre by England and has worked closely with skills coach Mike Catt.
"(To be coached by) someone with that amount of knowledge and that amount of experience is great," Eastmond said.
"He passes on his knowledge. It is invaluable especially to me."
"The fact I played in a lot of different positions this year has helped me out more than playing in one position.
"I imagine myself in the thick of the action and getting my hands on the ball but wherever the coaches see fit for me to play that is okay."