Ben Ryan to stand down as England Sevens head coach after more than six years in charge
England have announced that Ben Ryan is to stand down as Sevens head coach after more than six years in charge.
Last Updated: 04/08/13 12:03pm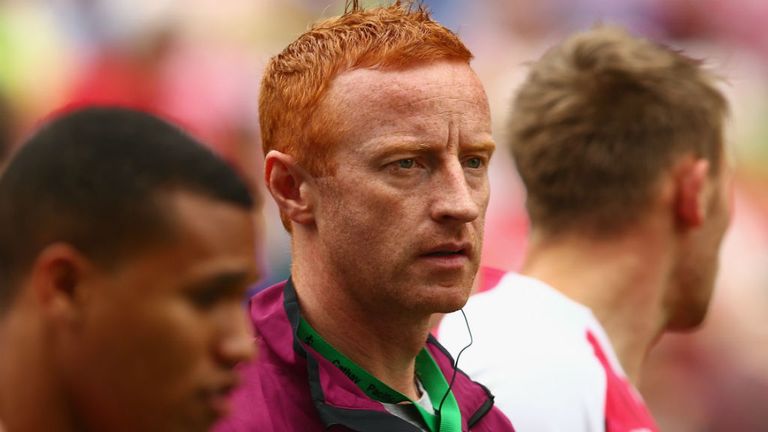 The 41-year-old will help ensure a smooth transition takes place ahead of the new Sevens World Series - which starts in Australia on October 12 - with the recruitment process to identify his successor getting underway shortly.
England Sevens are also recruiting an assistant coach as Russell Earnshaw leaves the programme to take up a teaching career in Economics at Eastbourne College next month.
Ryan led the side through 56 Sevens World Series tournaments, reaching the semi-finals or better 28 times and winning titles in Wellington (2008, 2013), Dubai (2010, 2011) and London (2008). England finished third overall in the series in 2008, 2011 and 2012.
Under his stewardship England also won the FIRA/AER European Grand Prix series in 2012, finished fourth at the 2010 Commonwealth Games in Delhi and second at the recent Rugby World Cup Sevens in Moscow. England U18s also lifted the Junior Commonwealth Games sevens title in 2011 in his time at the helm.
"I'm proud of what England Sevens has achieved in the last six years but I have decided that it is right for me and my career progress that I move on and let someone new take the side forward," said Ryan.
"I've loved working as England Sevens Head Coach and enjoyed every minute in a time of dramatic change for the sport and the squad. In 2007 I met one player for the first time at the airport heading for a tournament; six years later we have a full-time England squad operating to the highest professional standards.
"We've been the leading northern hemisphere side throughout that period and we've recorded some great tournament victories - including eight individual wins over New Zealand - as well as reaching a World Cup final for the first time in 20 years. Eleven of our players have gone on to play for England at senior level in that time.
"As a coach your goal is always to leave something in better shape to pass on to the next generation and I believe that's been achieved."