QBE Internationals: Stuart Lancaster - England must be at their best
Stuart Lancaster accepts England must produce a substantial improvement if they are to beat New Zealand on Saturday.
Last Updated: 10/11/13 2:13pm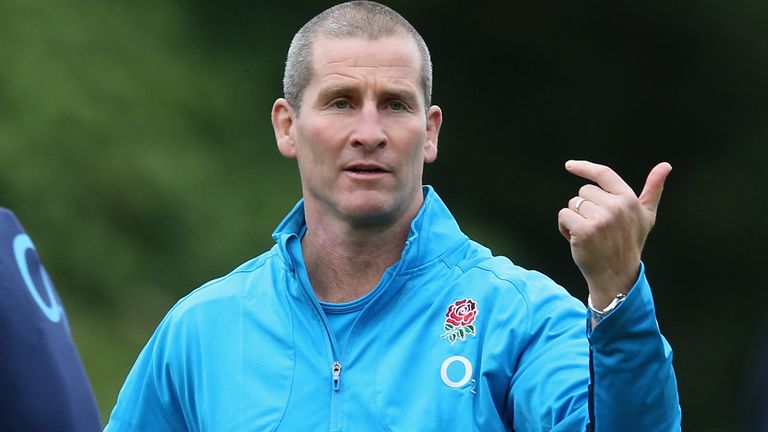 England have impressed and disappointed in equal measure on their way to victories over Australia and Argentina, but head coach Lancaster recognises that the All Blacks are a very different proposition.
New Zealand have not lost since their shock defeat at Twickenham almost a year ago and beat France in Paris on Saturday night.
"We need to work on our accuracy to get that 80-minute performance because to beat the best team in the world, which is what we're facing, we need to be at that level," Lancaster told BBC Radio.
"We need to go up a couple of notches, definitely. We've had a good look at New Zealand during the Rugby Championship.
"If you slip an inch against them, they take it, so we'll have to be at our best."
England finished strongly against Australia and made a fine start against Argentina, but struggled in the second half on their way to beating the Pumas 31-12.
Pressure
"There was a lot of intent and accuracy in the first half, but Argentina upped their game and put us under pressure, while we became impatient," Lancaster added.
"We tried to force the game instead of continuing to build the score.
"If you said before the game we'd win 31-12, when I look at some of their performances in the Rugby Championship then I would have taken that.
"When you have a young side of 200 or so caps (287 caps), sometimes you need to go through these experiences to learn.
"We've certainly learnt a lot on the previous week against Australia.
"We'll have learnt more from this game and hopefully it will stand us in good stead against New Zealand."